Beauty & Skin Foods… How does what we eat or apply to our skin on a daily basis influence our skin health and the aging process? A very exciting topic on which I have already held two workshops this year in Düsseldorf and Frankfurt. A few weeks ago, my Beauty & Skin Food Workshop-series ended with a wonderful highlight event day at Tegernsee.
1. Naturally Good Beauty & Skin Food Day
I had been planning the event since the beginning of the year, but as they say… "Good thing takes time". On September 8th the fitst Naturally Good Skin Food Day took place in Rottach-Egern. For one day the beautiful culinary school Genusswerkstatt of the Althoff Seehotel Überfahrt at the Tegernsee was dedicated to health, beauty, well-being & anti-aging.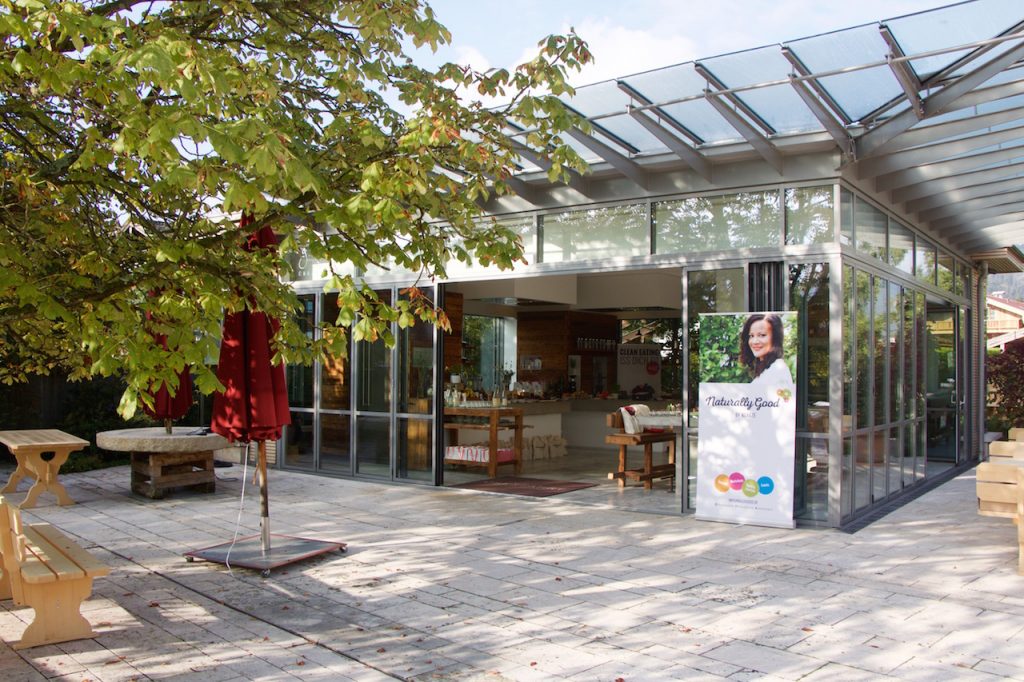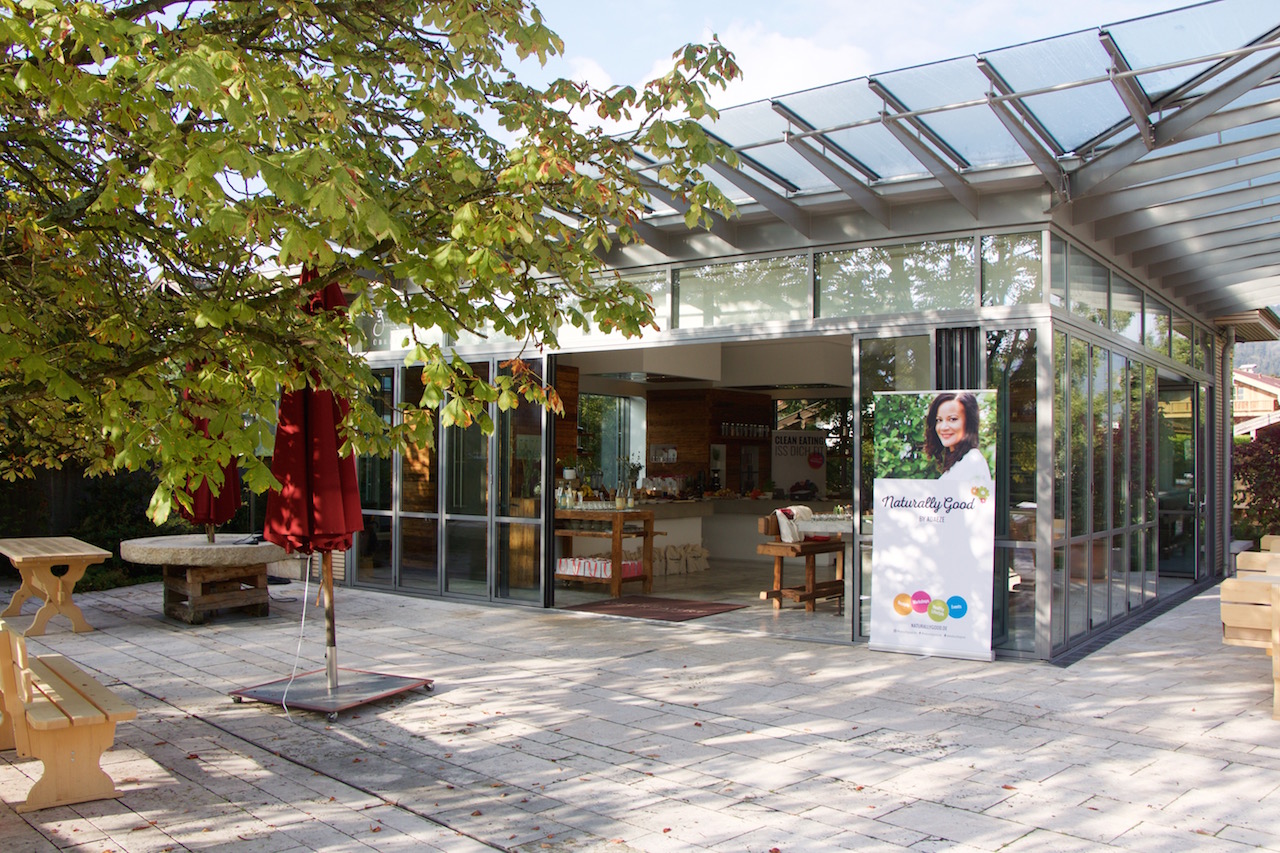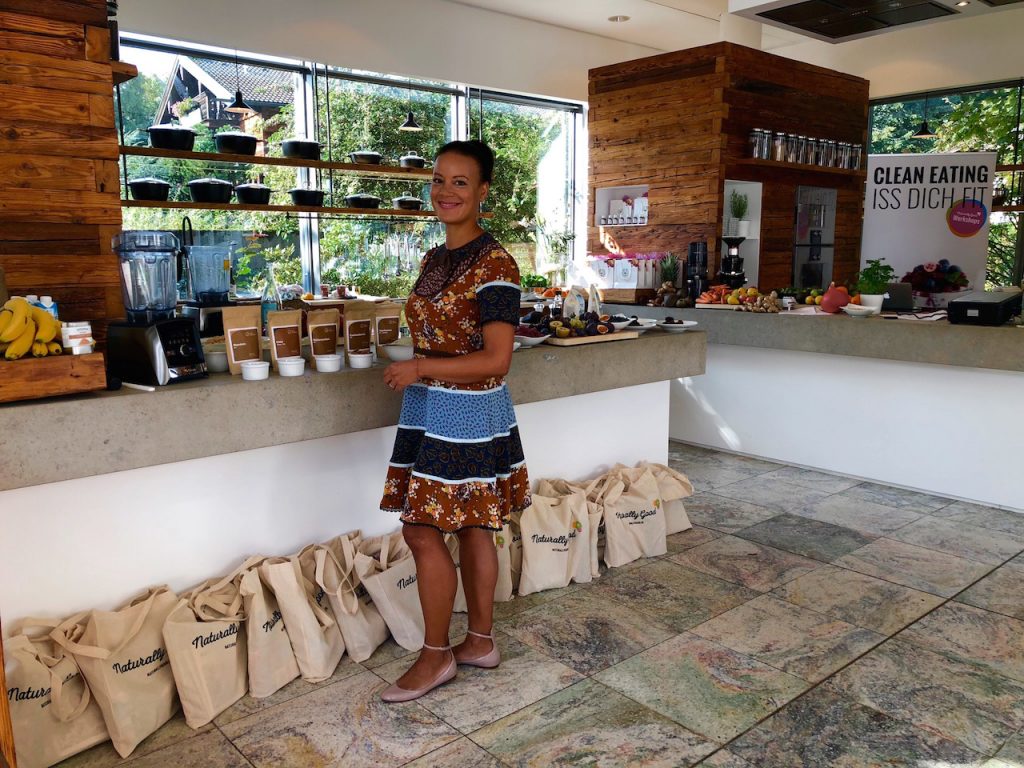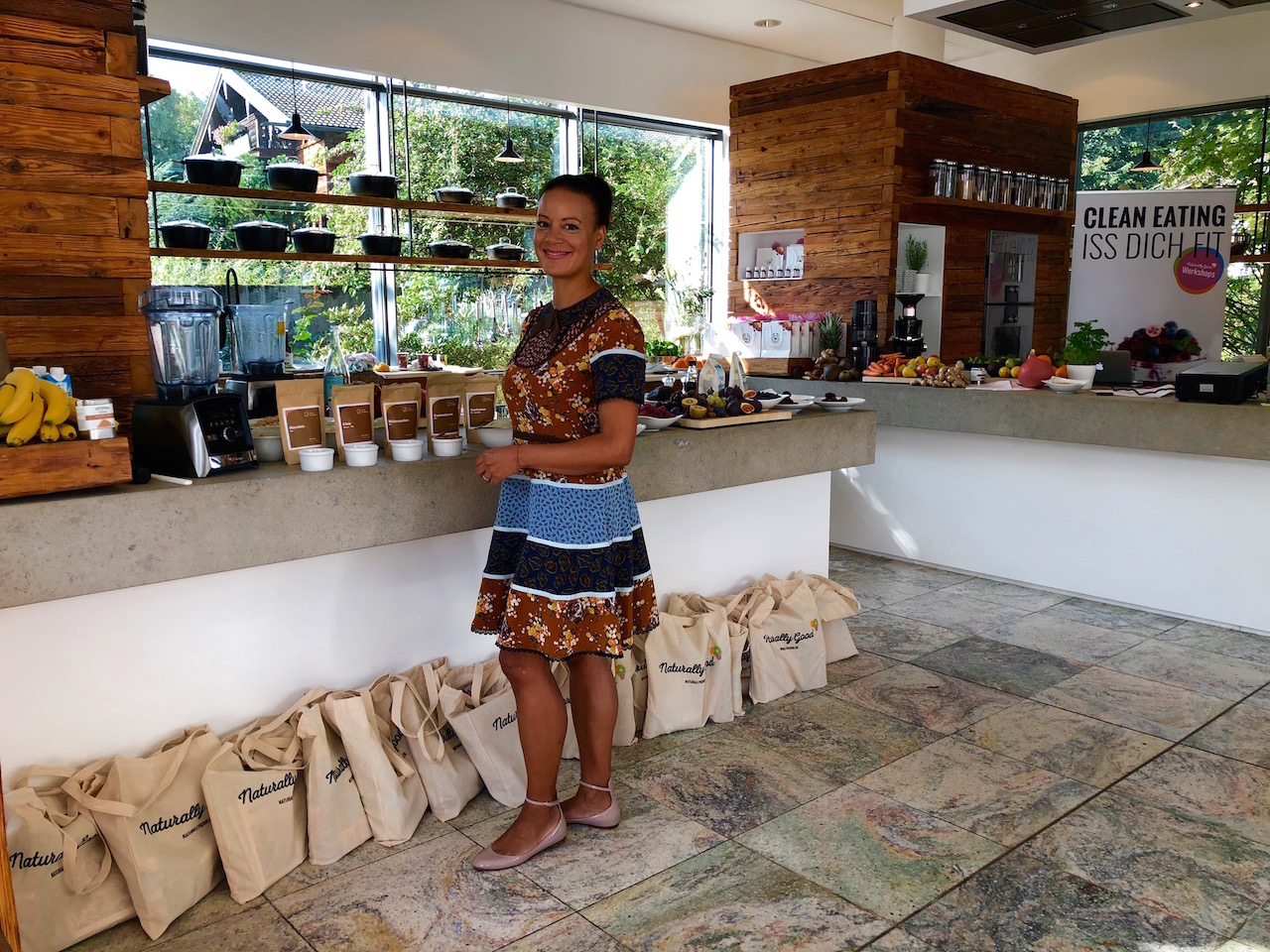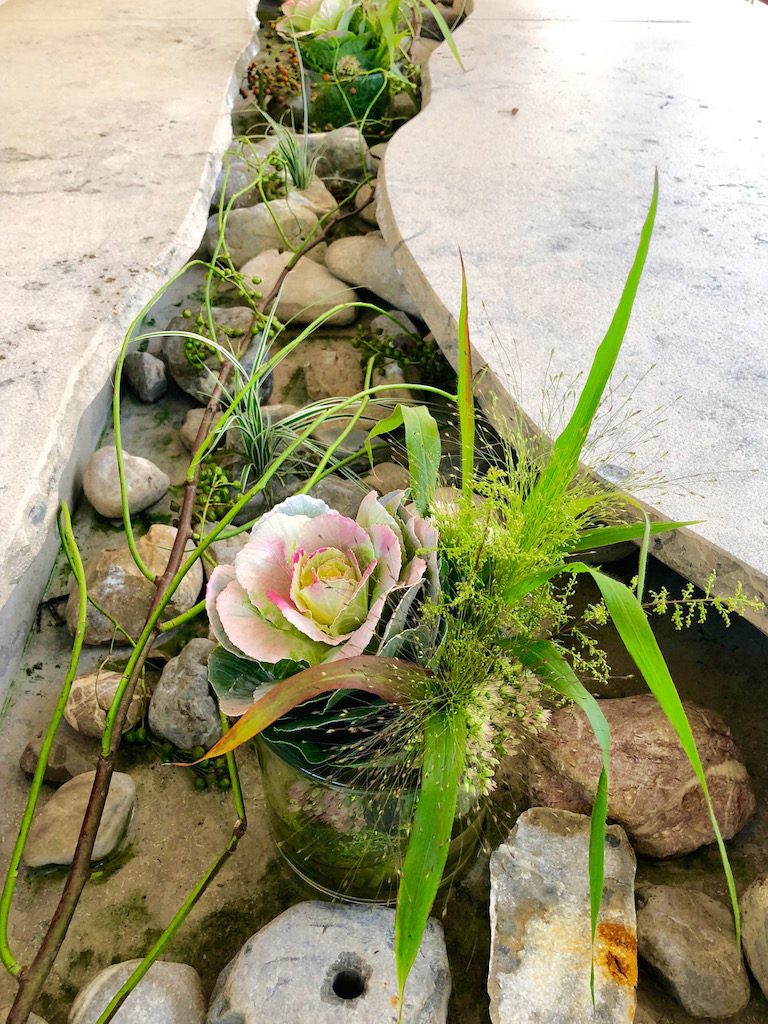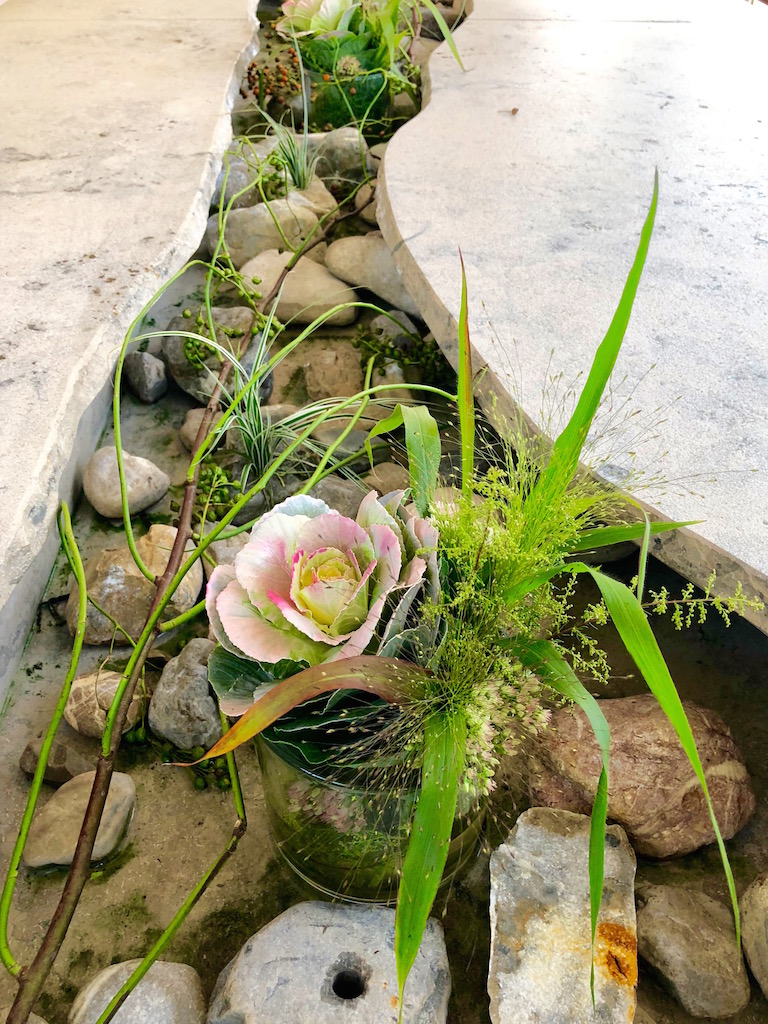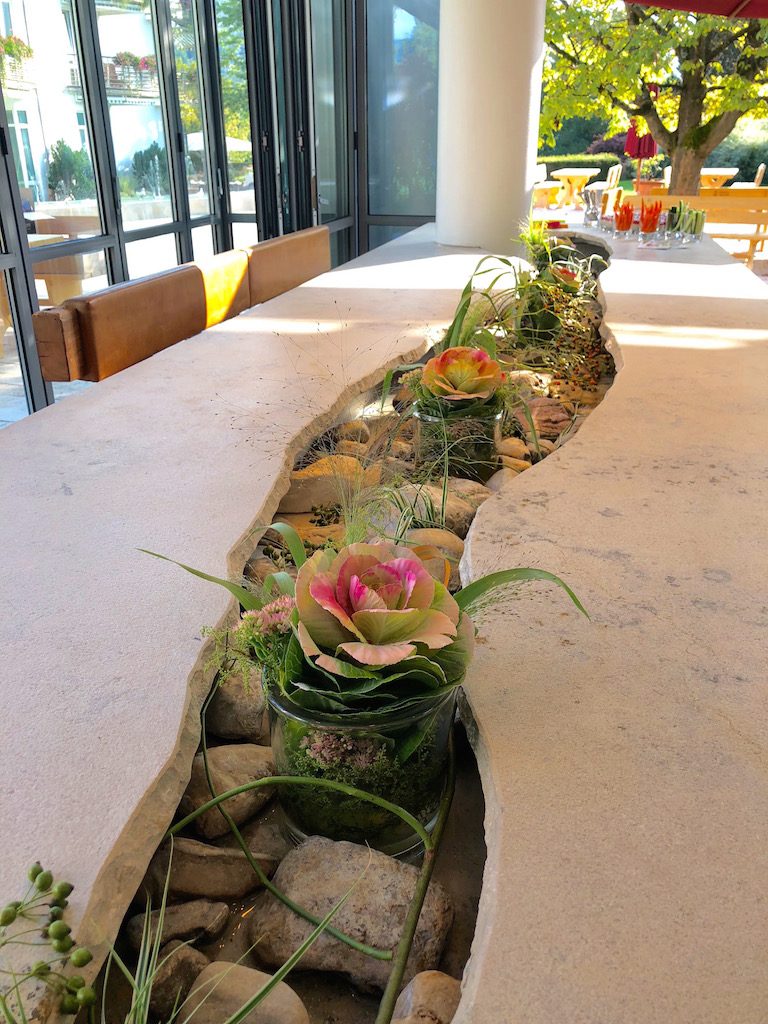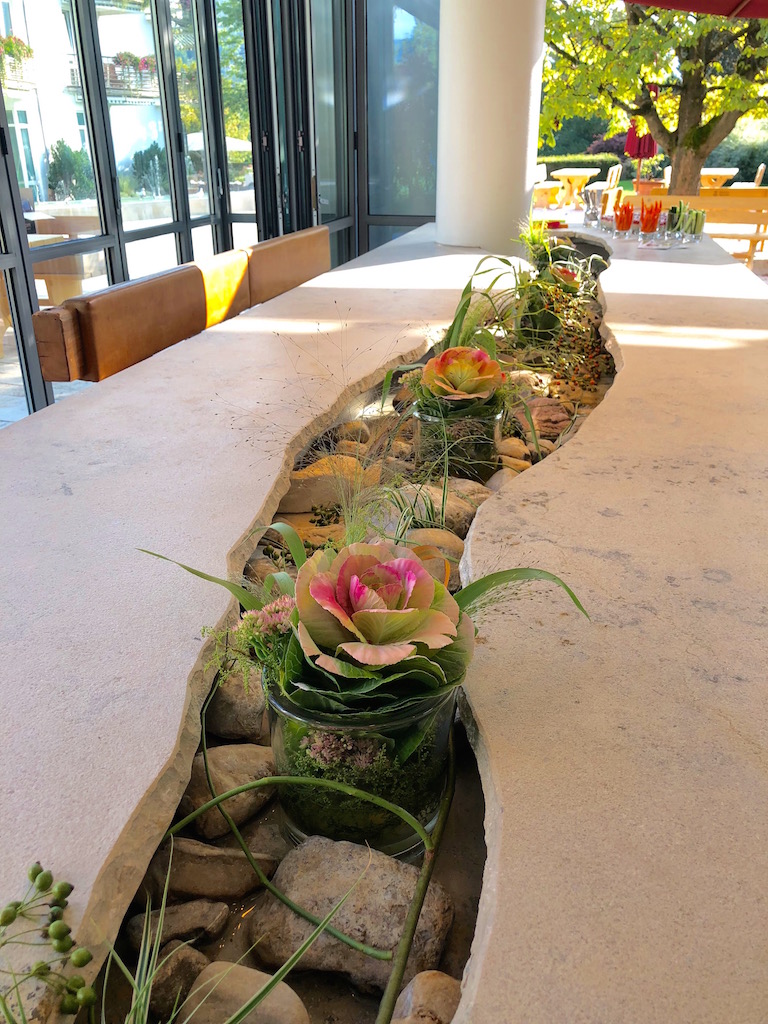 The subject of Beauty & Skin Foods has been on my mind for quite some time now, because those who eat a holistic, healthy diet want to do so at all levels. What we eat, what we put on our skin, how we live and which products we choose on a daily basis have a great influence on our health, our general well-being, our skin and ultimately the ageing process associated with it.
How wonderful that on this day we were able to shed light on this exciting topic – also thanks to my Beauty Talk guests and partners – in a very special setting, from different perspectives. After a short welcoming round with fresh smoothies and homemade snacks, Dr. Jennifer Peters started her talk on anti-aging.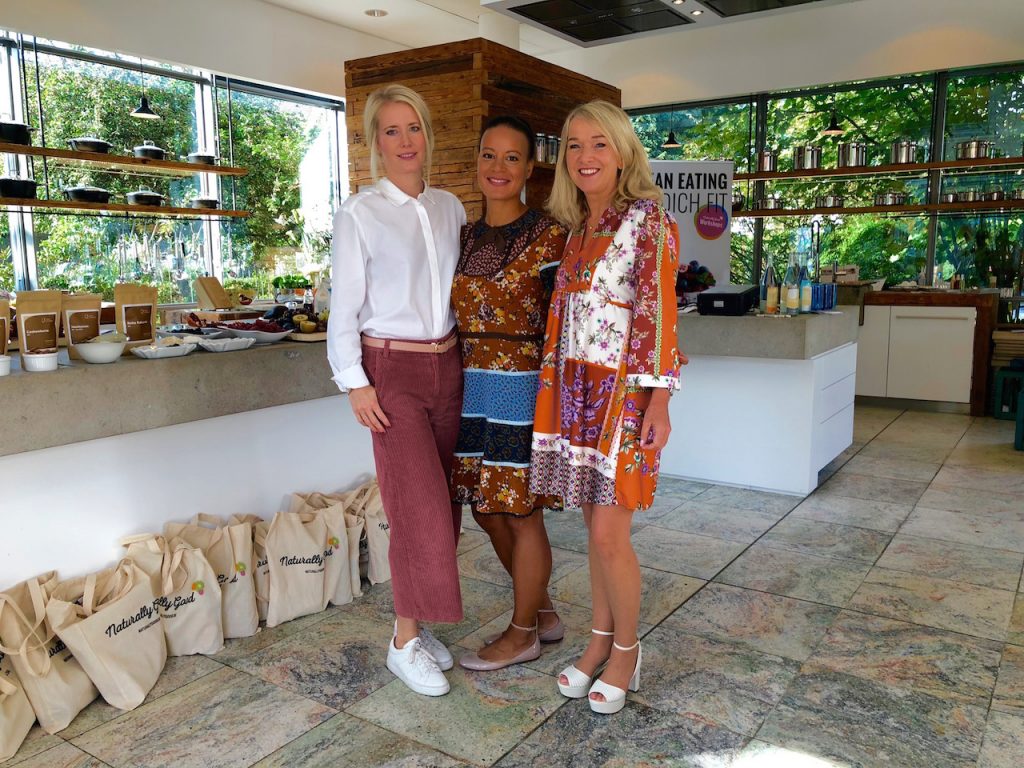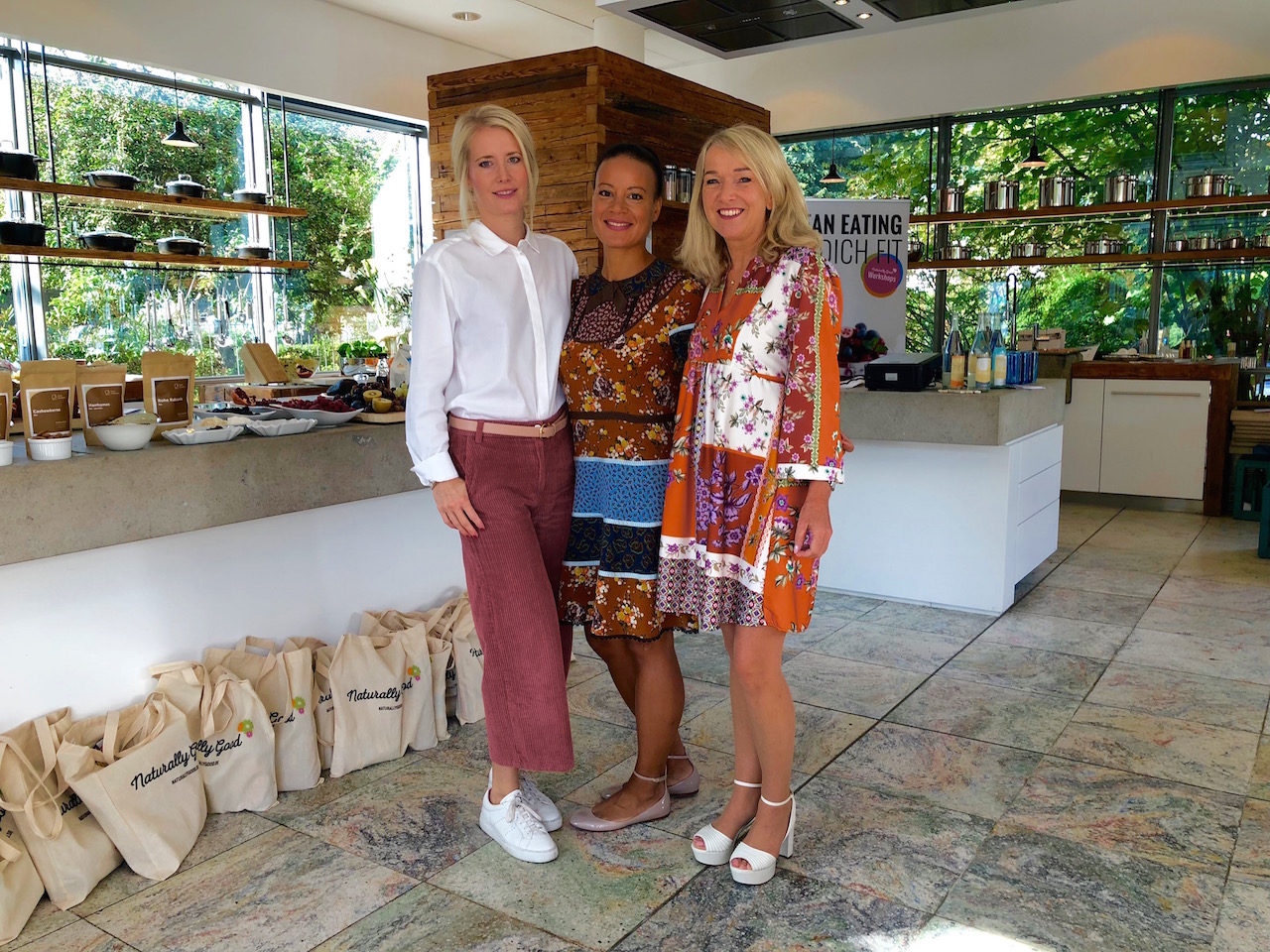 Lecture about "Skin Food & Skin Care – How can we protect our skin in a natural preventive way?
In this lecture we could not only learn how we can protect our skin preventively and naturally, but also what anti-aging actually means for our skin cells. As a beauty doctor and aesthetic dermatologist, Dr. Jennifer Peters represents a natural and holistic approach to anti-aging. It was particularly exciting for me and the participants to learn more about this from a medical point of view. Afterwards there was a lecture I gave.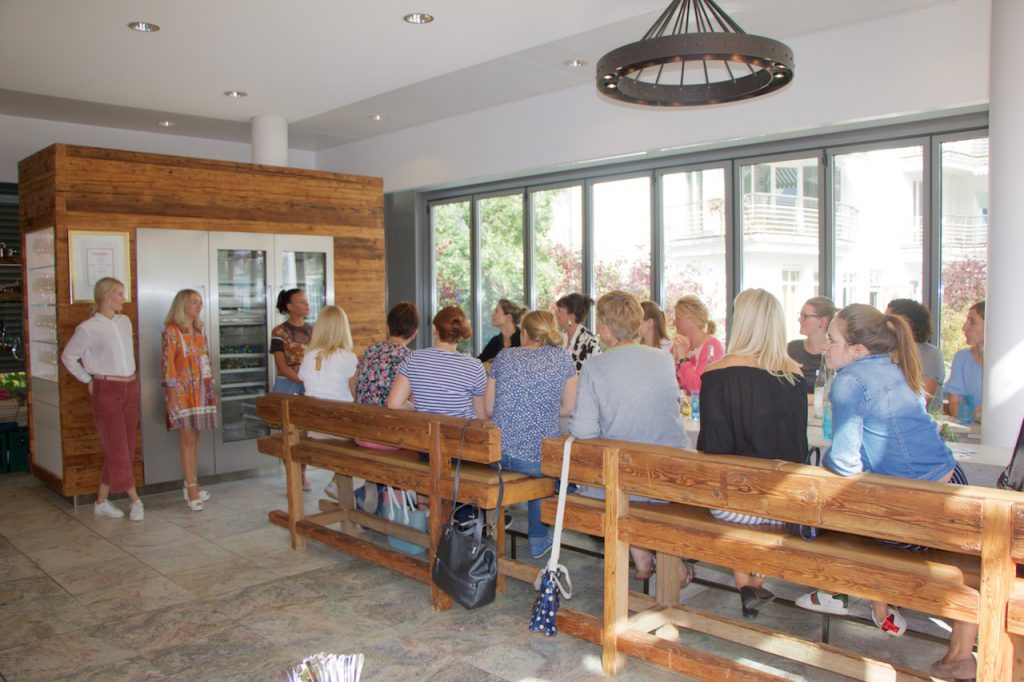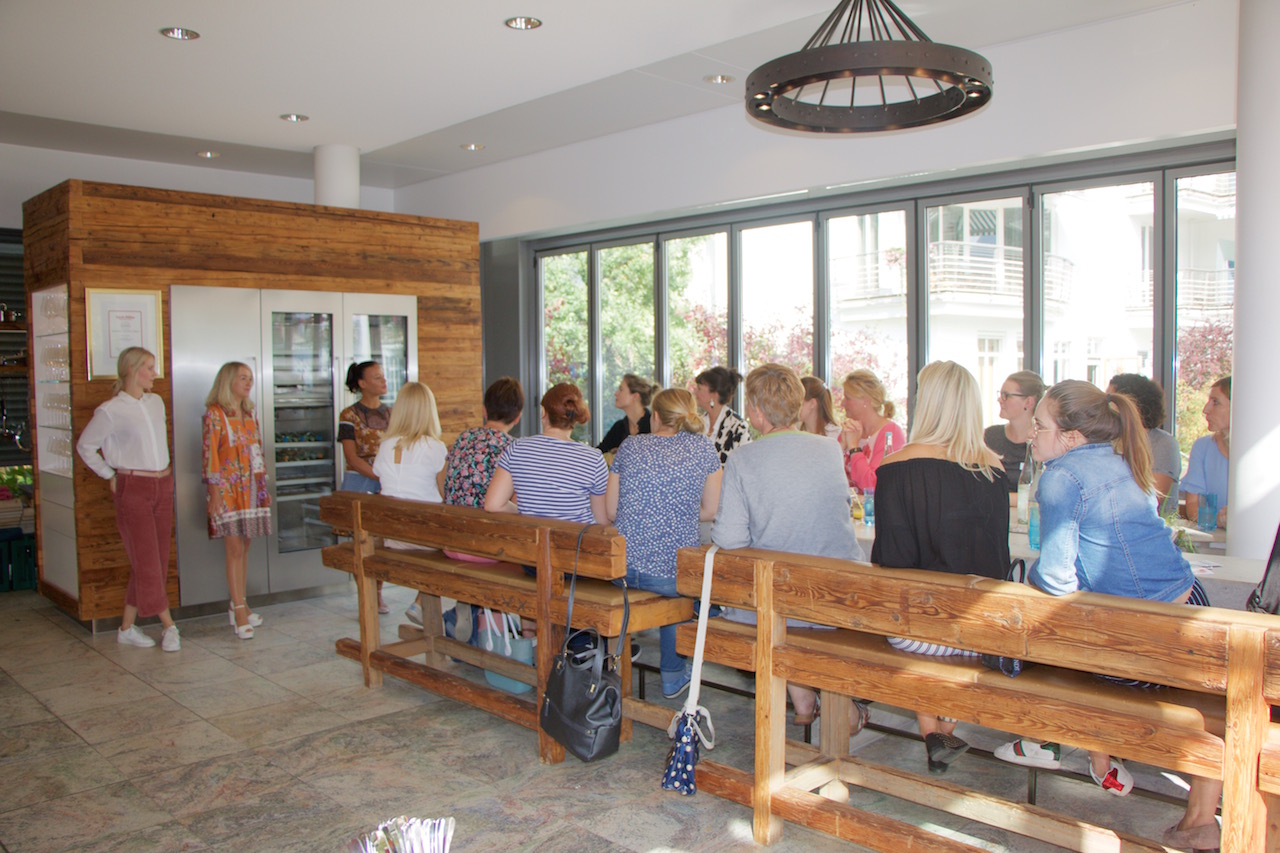 Health Food Lecture & Beauty & Skin Food Workshop
The aim was to learn more about the effects of Beauty & Skin Food and to explain why the choice of our food is inseparably linked to our health, our lifestyle, our general well-being and our appearance. To match this, various beauty juices, such as ginger shots, were prepared.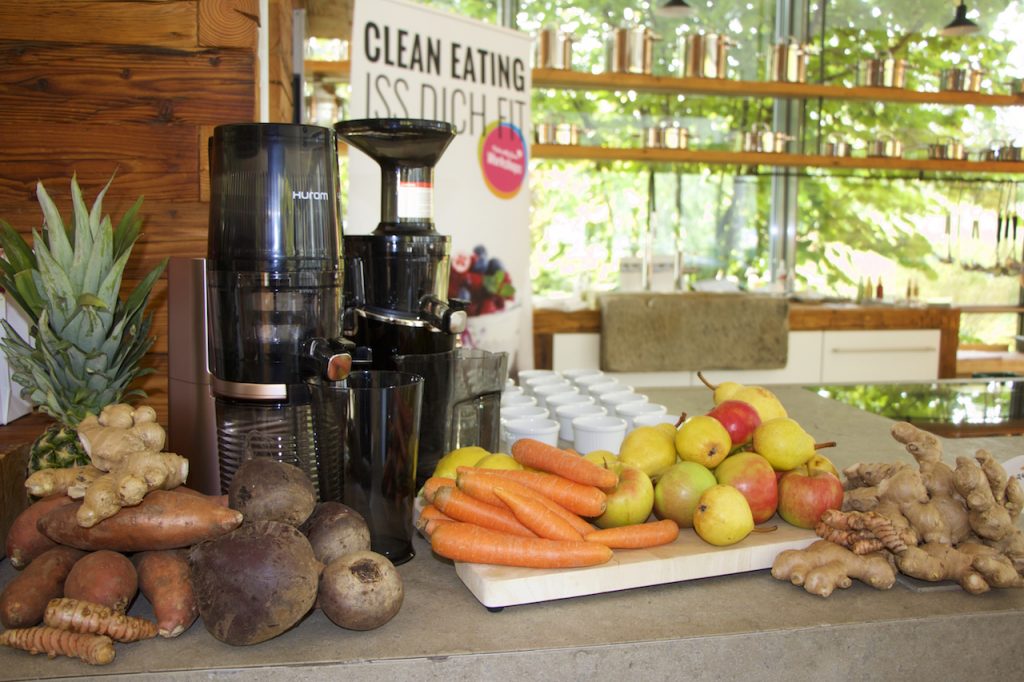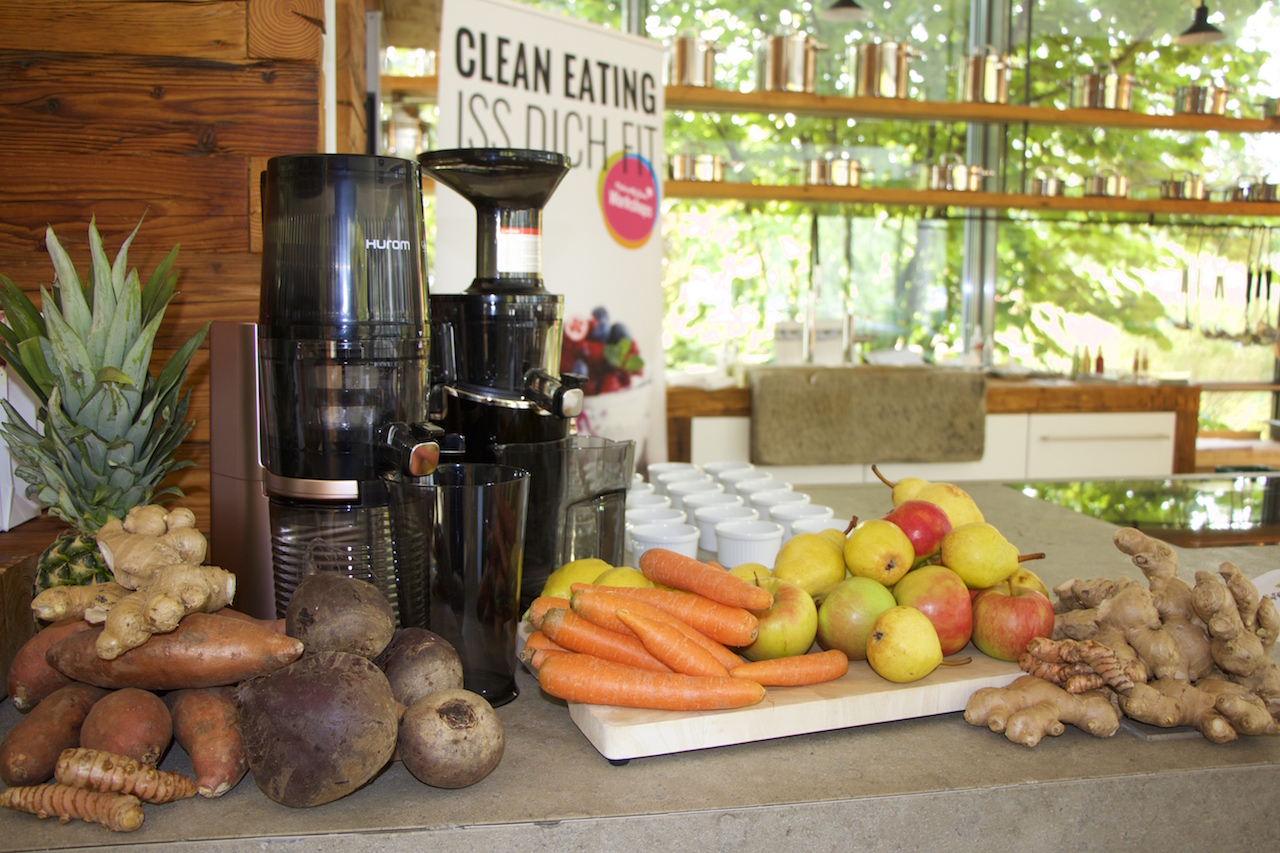 The delicious juices were prepared with the great new Slowjuicer from HUROM. Thanks to my partner, I was able to show that homemade juices are not only extremely healthy, but also incredibly quick and easy to prepare. Since so many of you have asked… In the workshop we used this juicer, which I can highly recommend.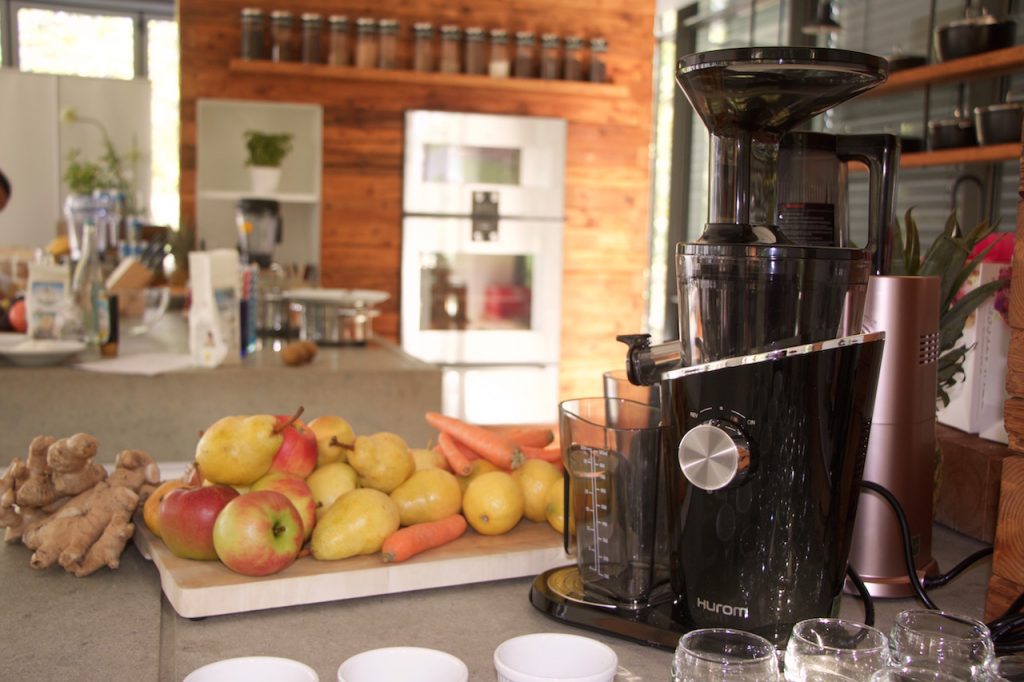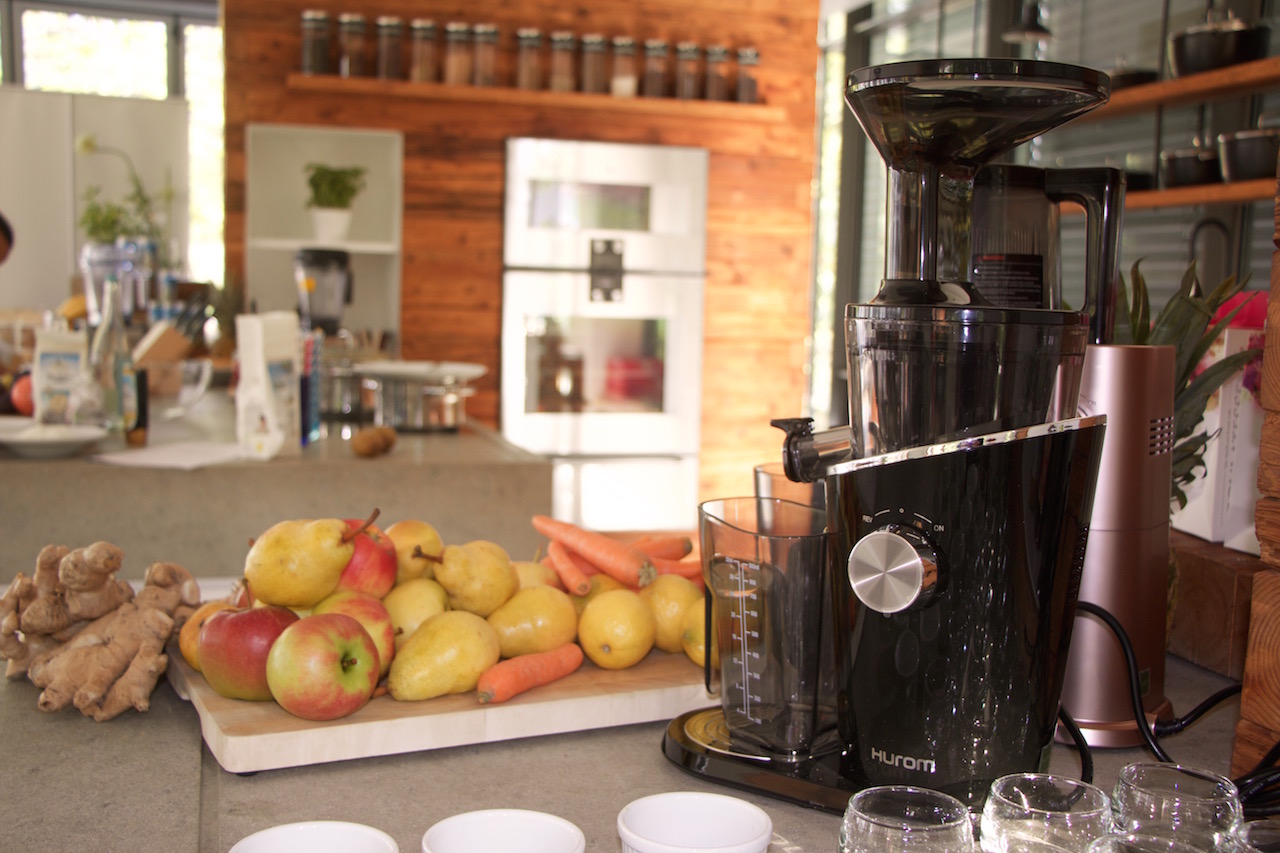 Of course there was also a delicious antioxidant smoothie containing the natural beauty drink of Regulatpro Hyaluron, which touches on the unique cascade fermentation. I have already summarized everything about the health benefits of enzymes and fermented foods in this article.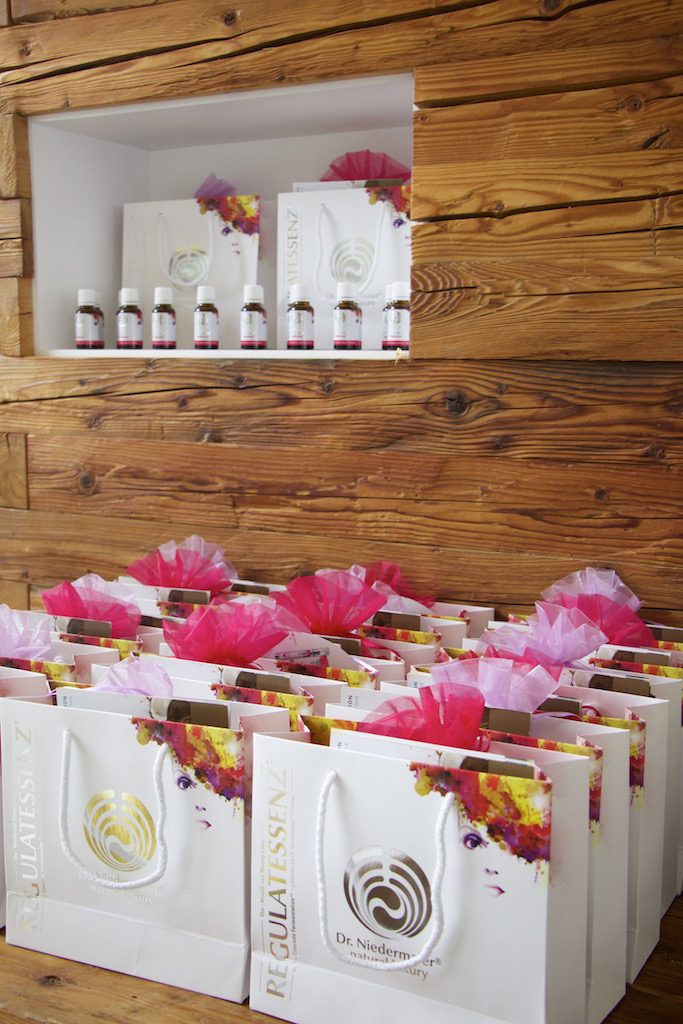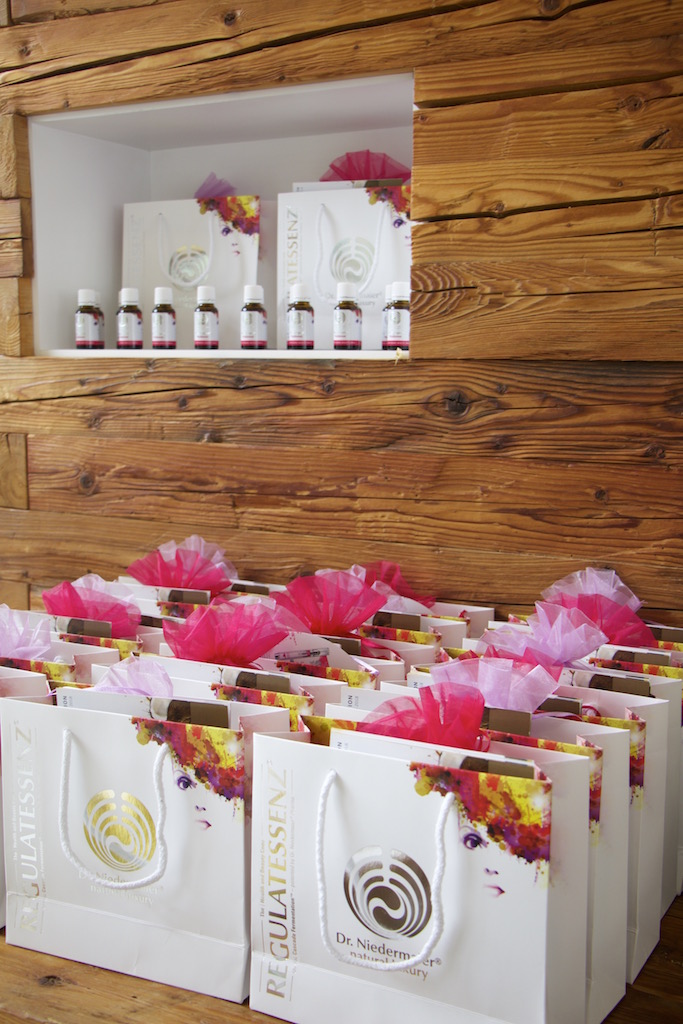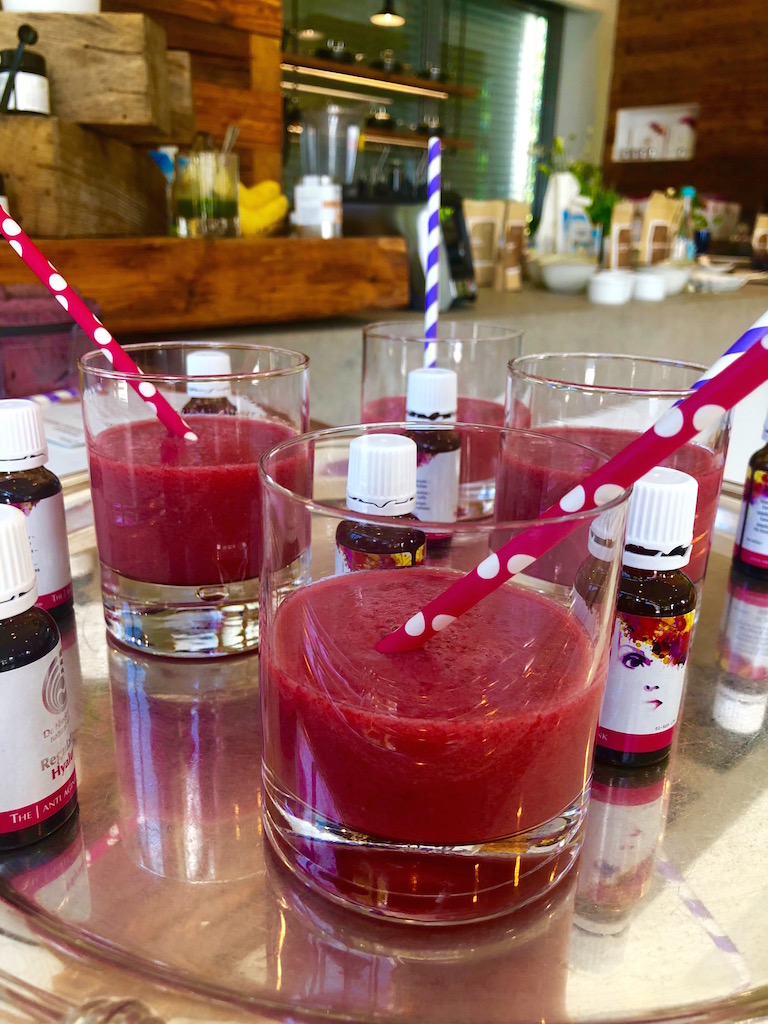 …And afterwards a light Beauty & Skin Food menu was prepared, which we enjoyed for lunch together.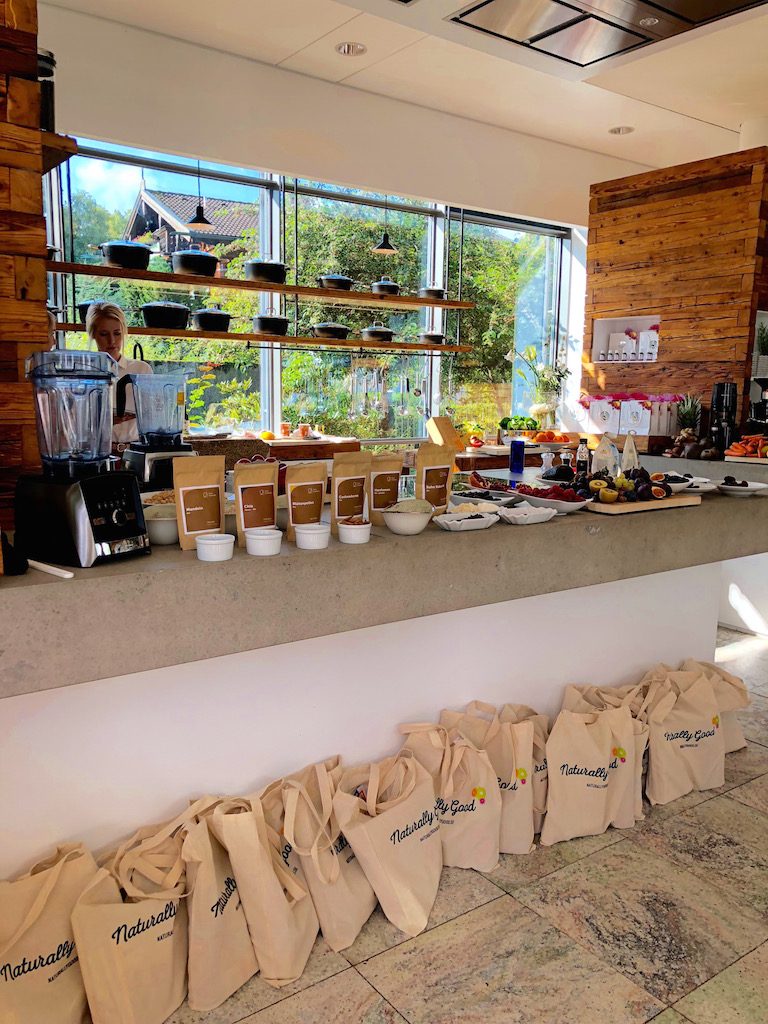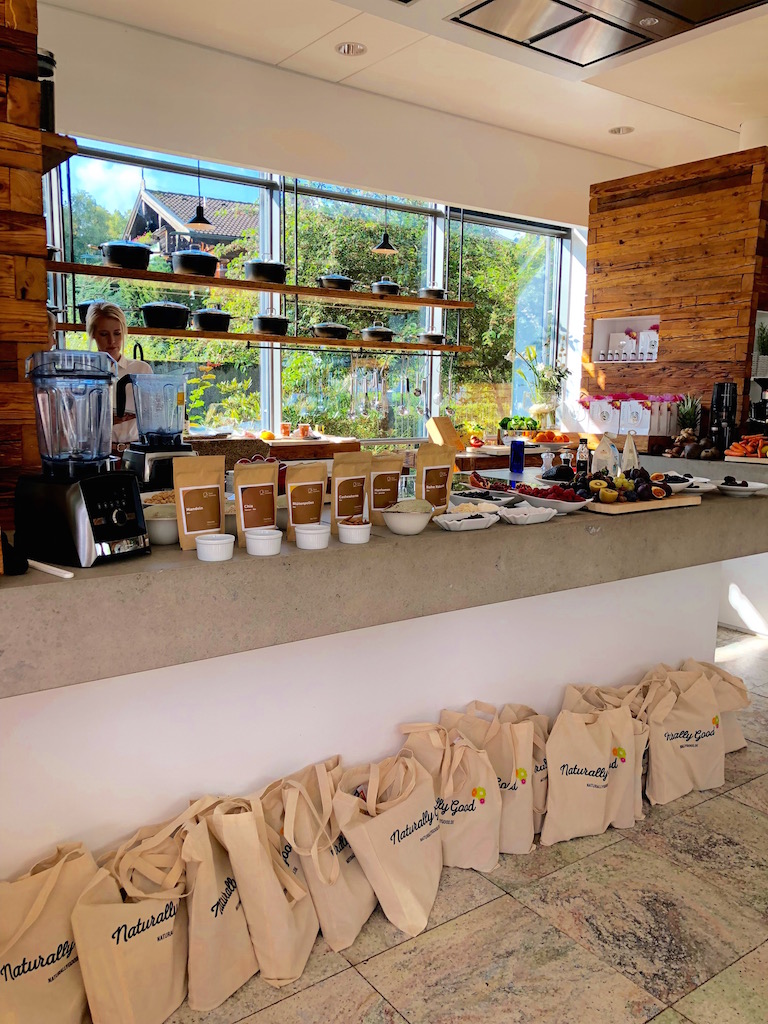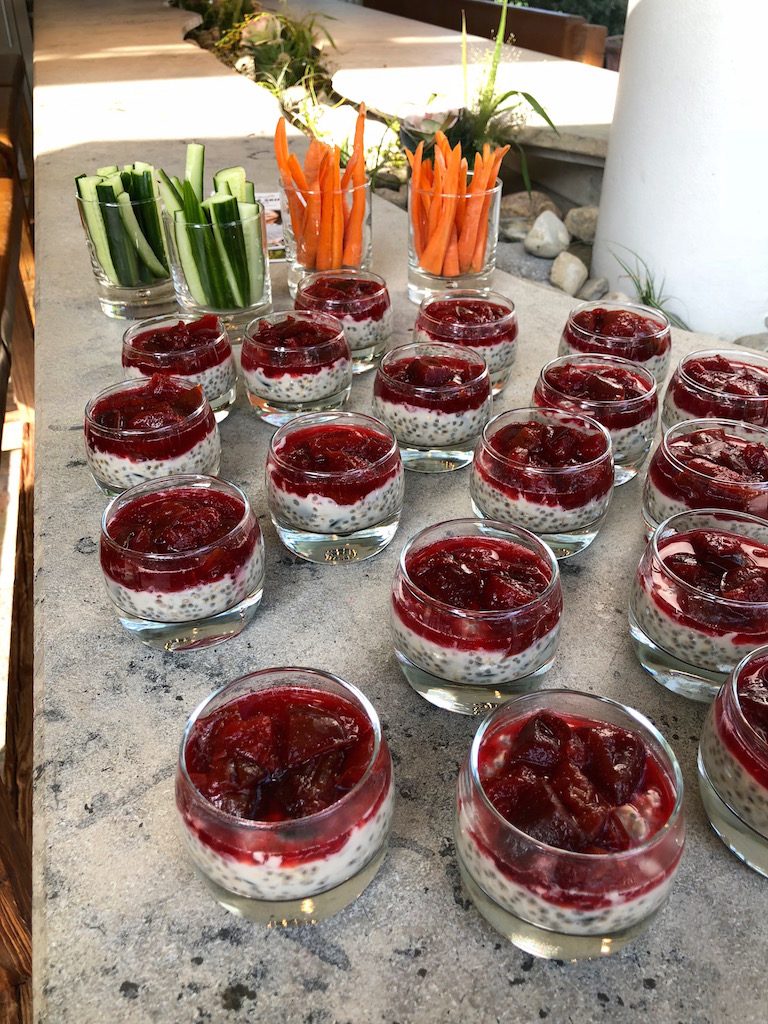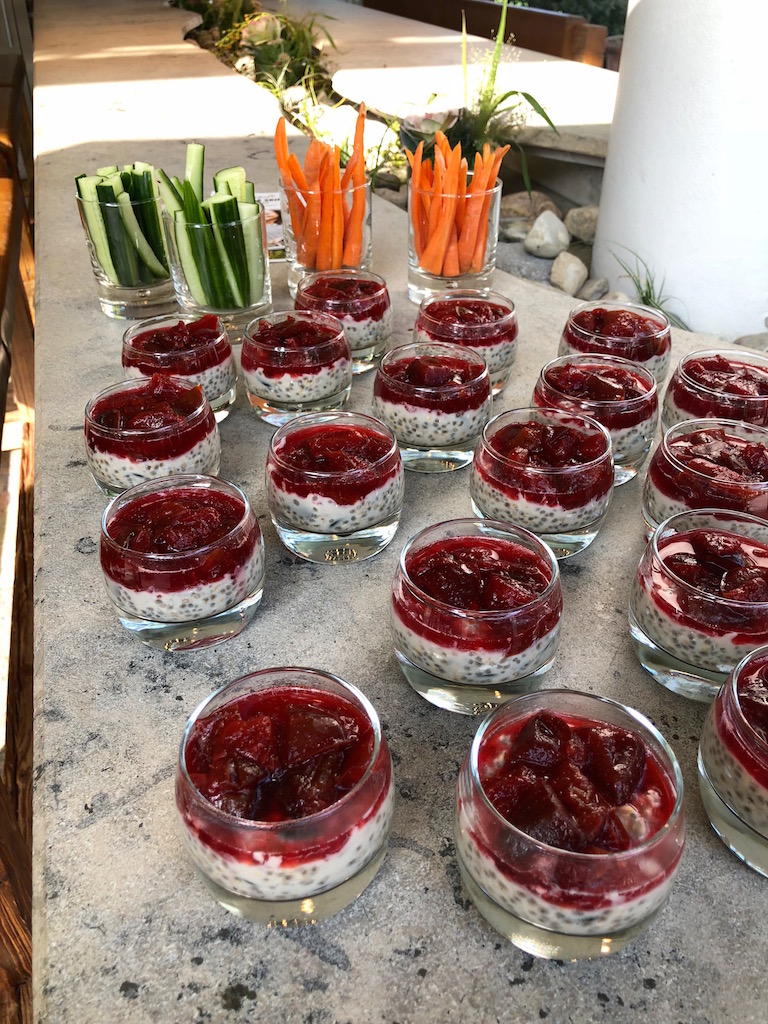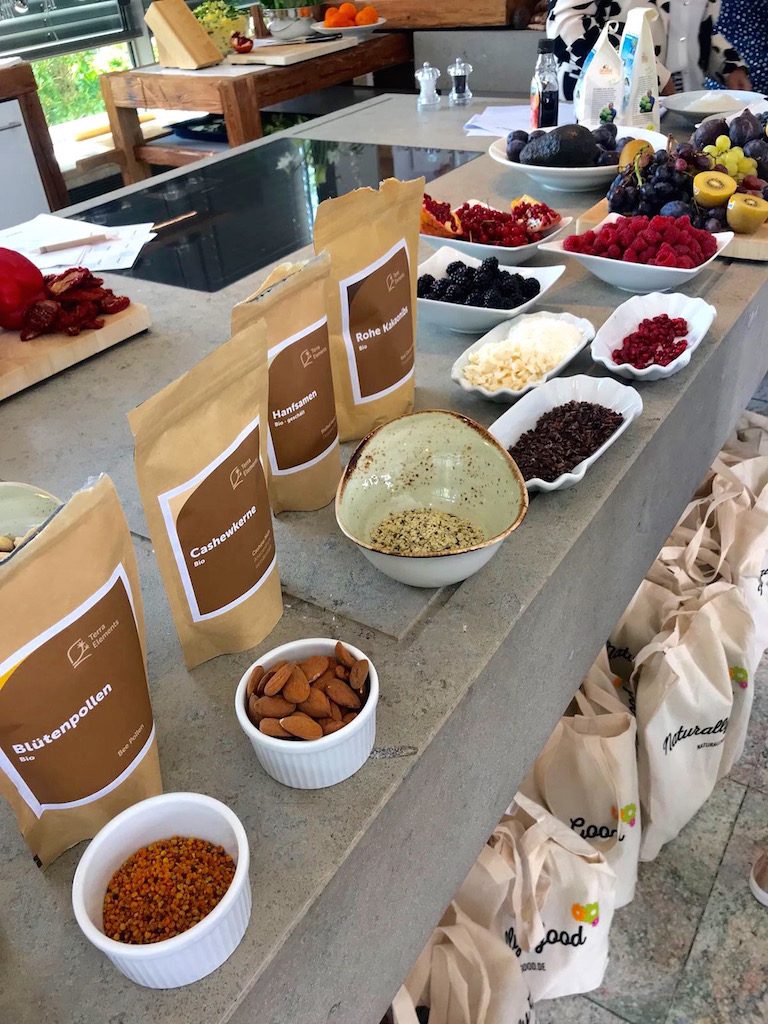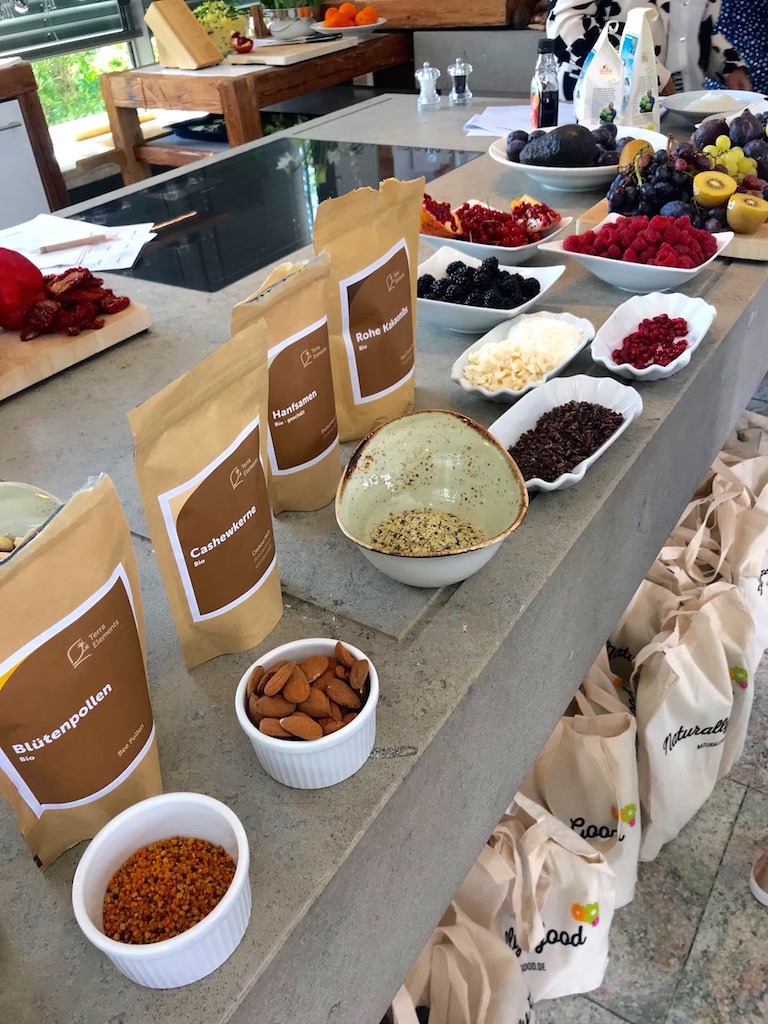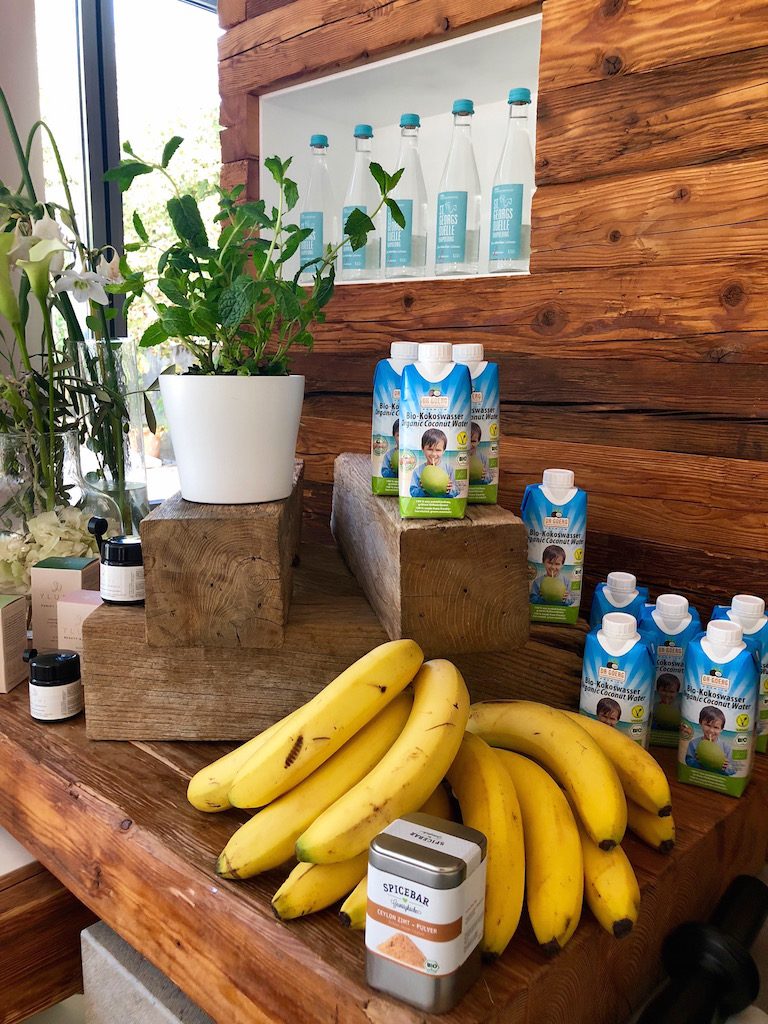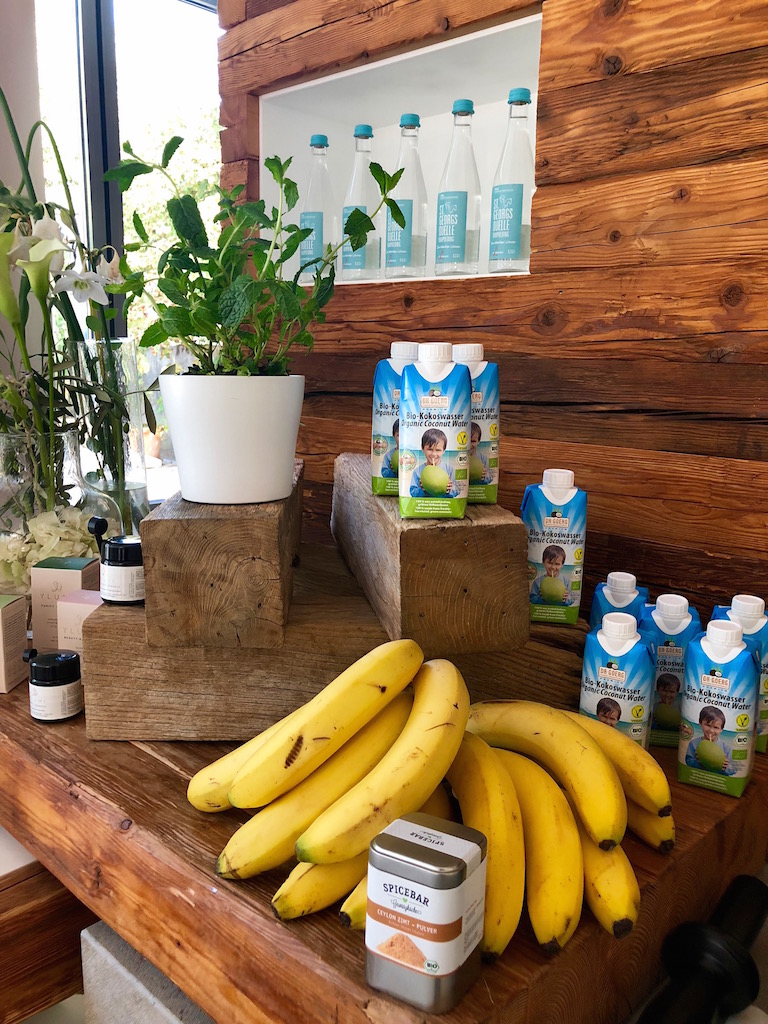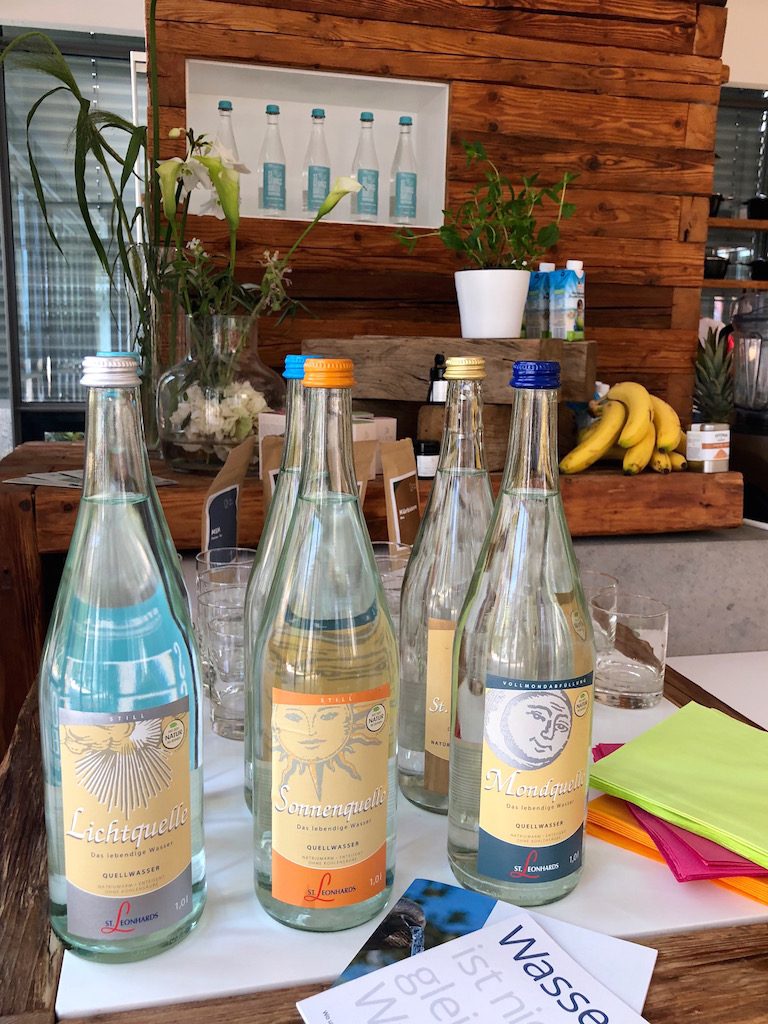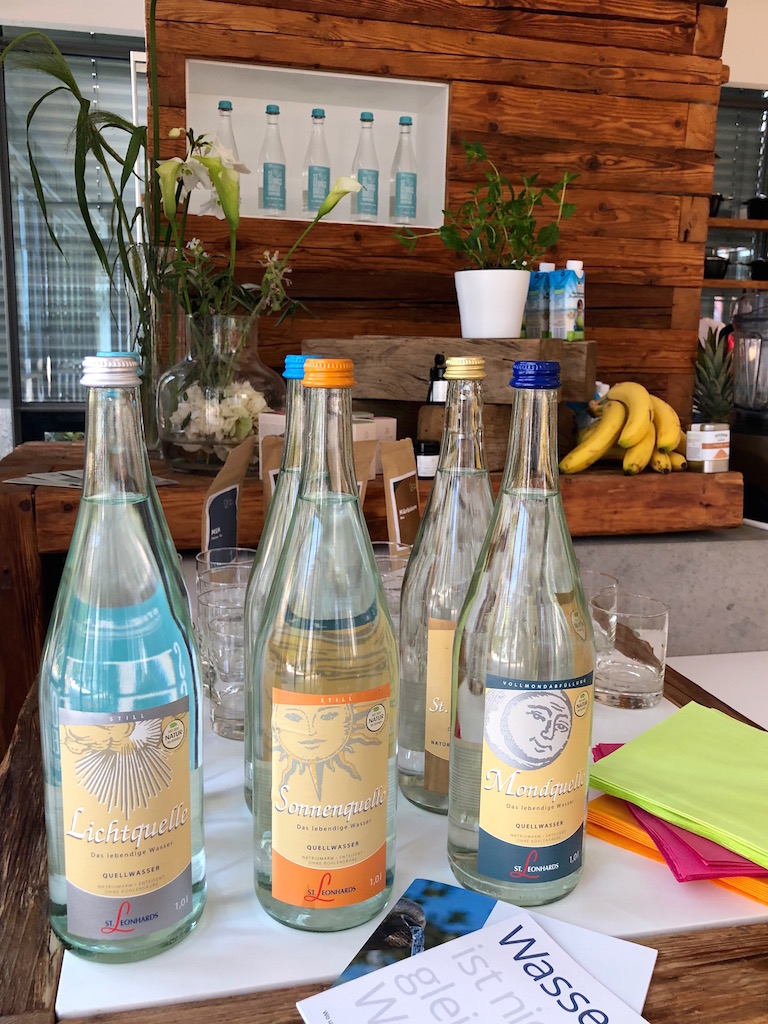 The Beauty-Talk-Round
Amely, founder of YLUMI, opened the Beauty Talk round and gave us an interesting lecture about her reasons for founding YLUMI. Of course, we were also able to learn everything about the natural mode of action of adaptop genes. With adaptop genes, YLUMI relies on the highly effective power of the best available herbs and vital mushrooms. The YLUMI products are therefore perfect for all those who long for more energy, well-being and inner balance. You can also find a detailed article by me about YLUMI adaptogens and products here.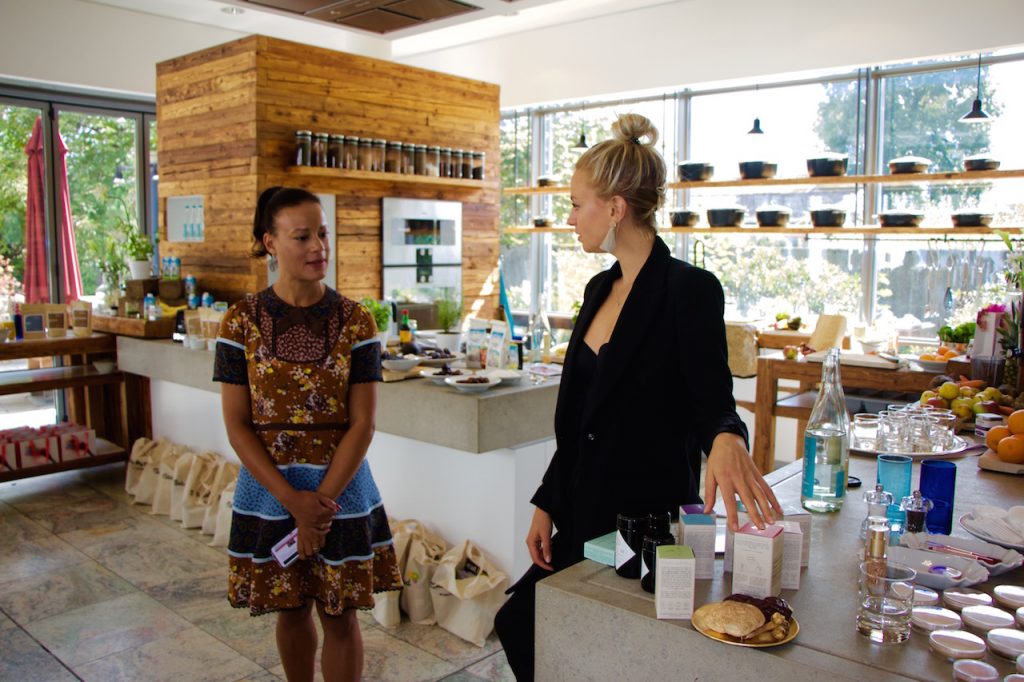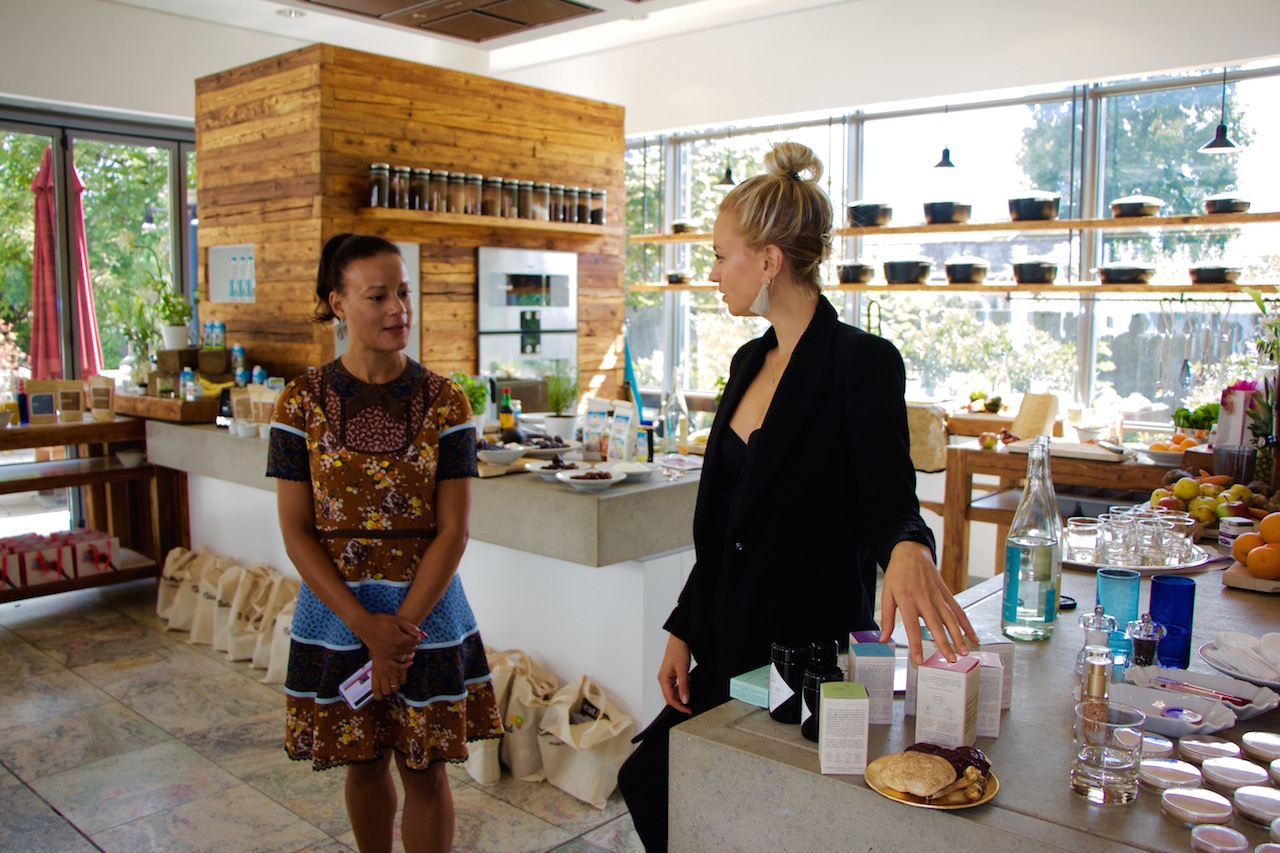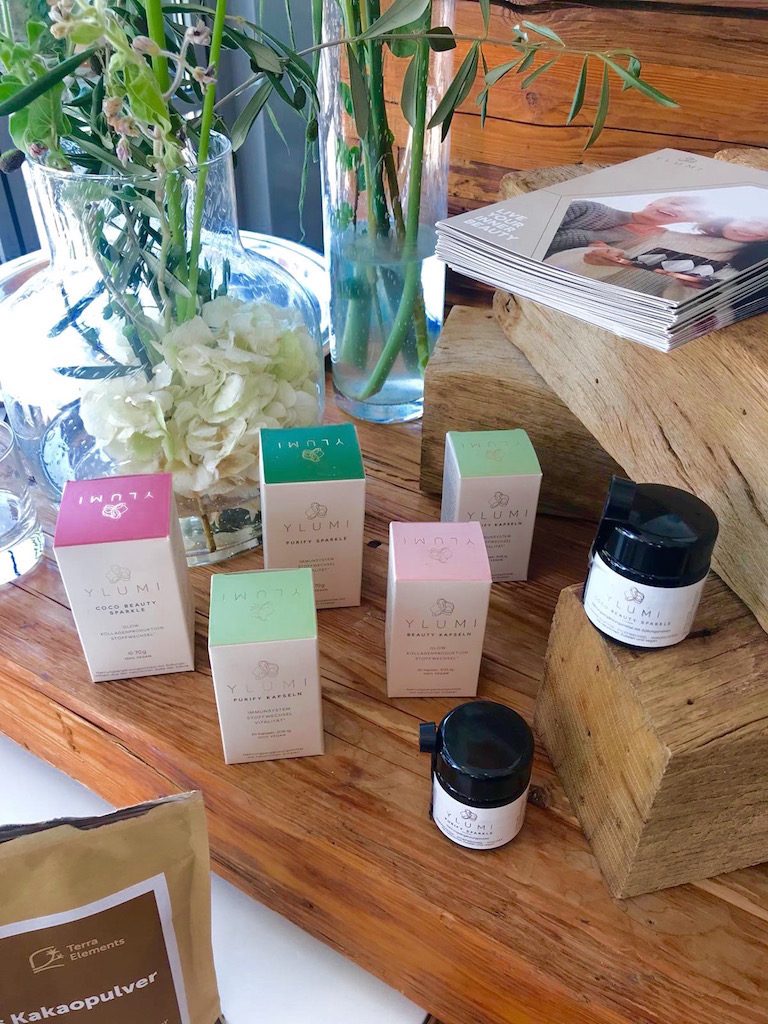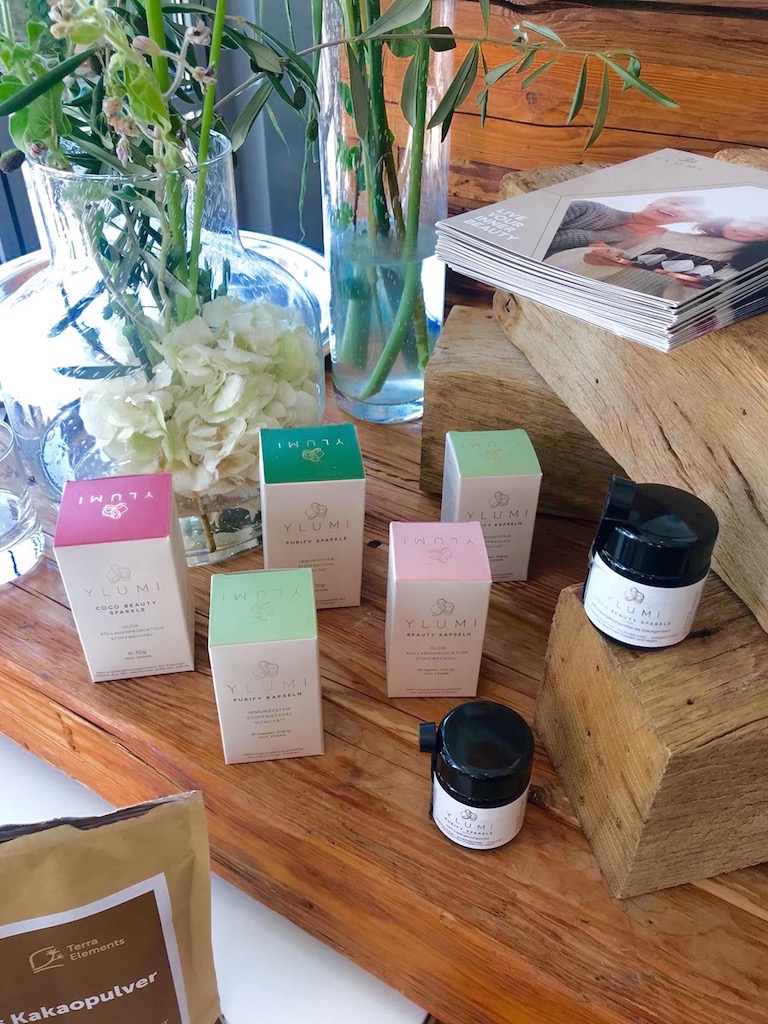 Natural Beauty Workshop
Afterwards there was a Natural Beauty Workshop with Johanna from Terra Elements. Johanna gave us the opportunity to learn how quickly you can produce a natural skin peeling from superfoods such as coconut blossom sugar, coconut oil and MSM powder. Of course there was a peeling for all participants to take away.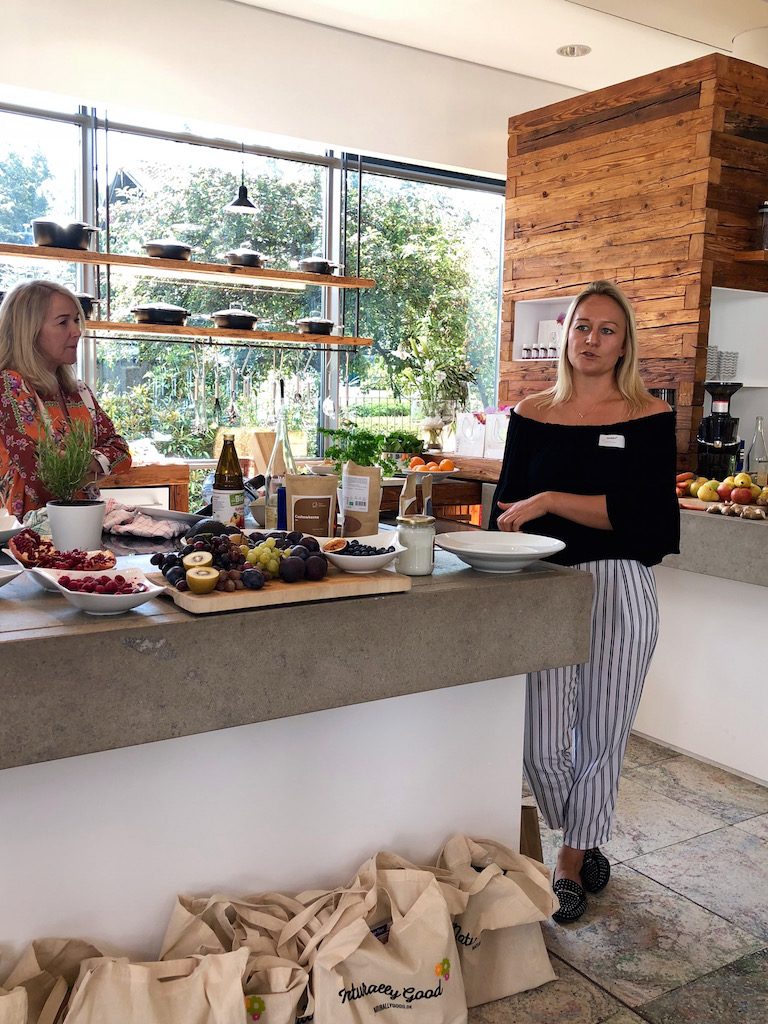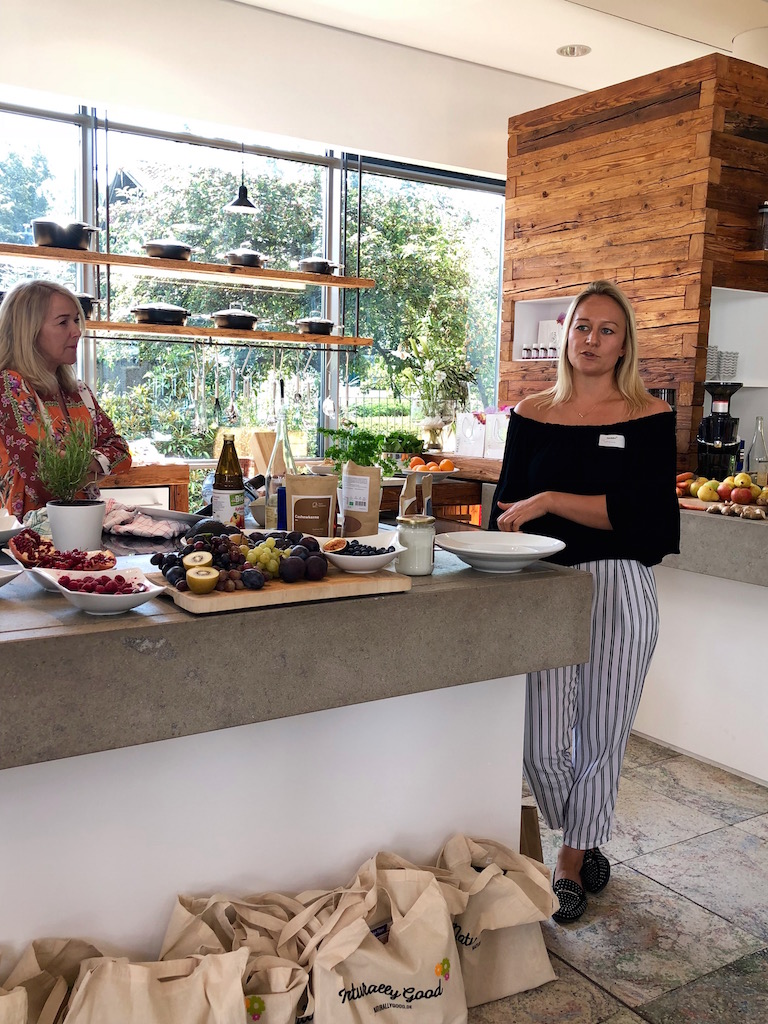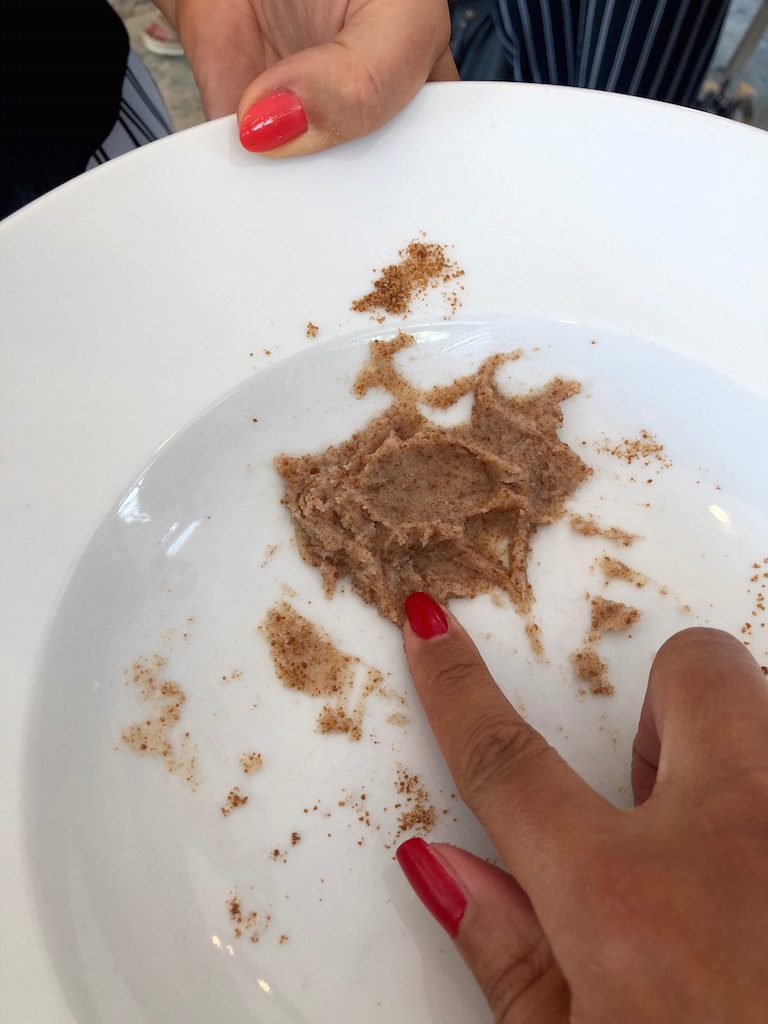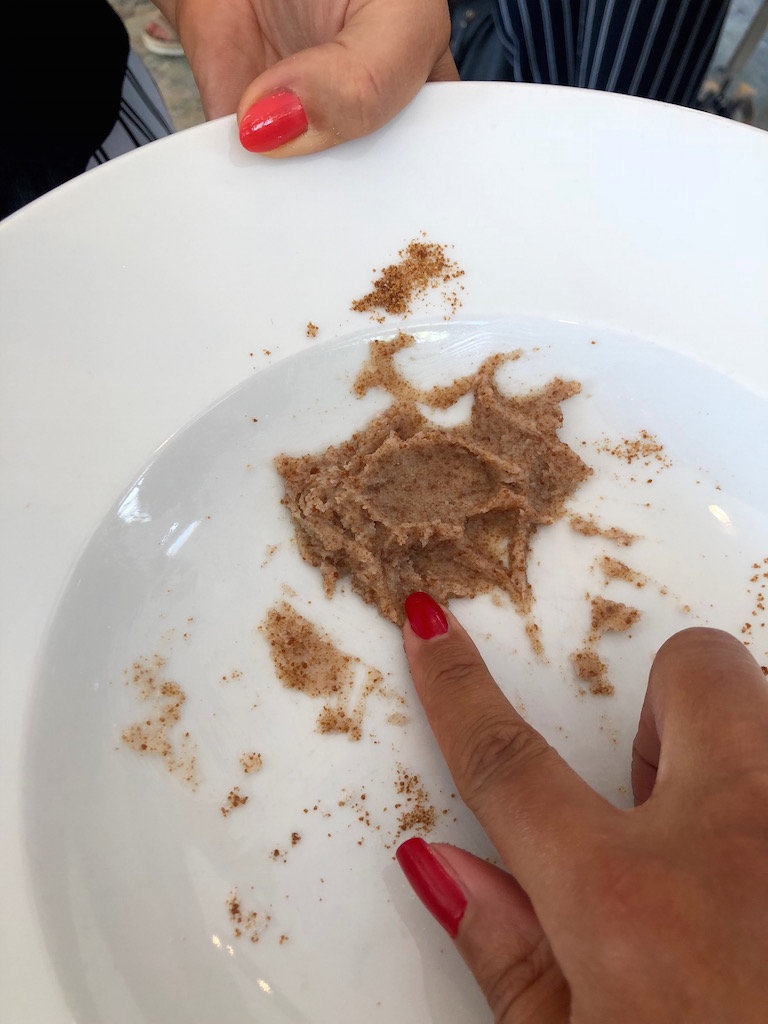 Natural Beauty Make-up by Elke Blidon
There is a lot we can do to light up from "inside" and slow down the aging process. For the extra glow, however, on some days it can't be harmful to get some external help. Since our skin is our largest organ, what we apply to it inevitably ends up in our body. Anyone who deals with a healthy diet and a holistic, natural way of life also wants purely natural products for their make-up, because what is important to me in terms of nutrition also goes for the selection of my beauty products.
As a professional cosmetician, multi-trained make-up artist and make-up stylist with years of experience, Elke Blidon works with natural beauty products that are free of any additives such as silicones, parabens or preservatives.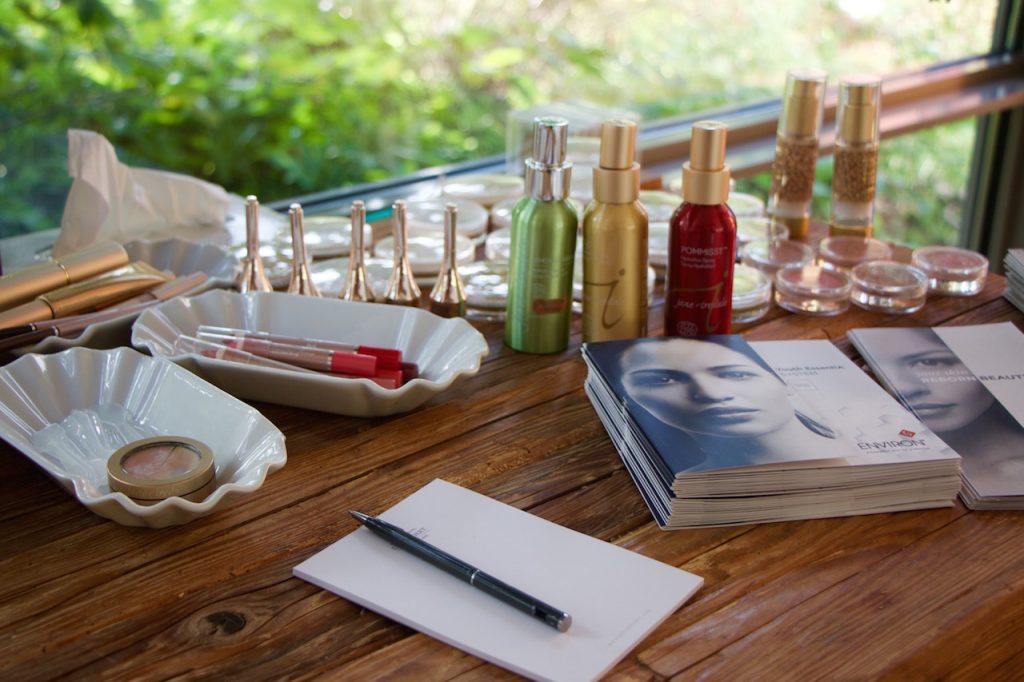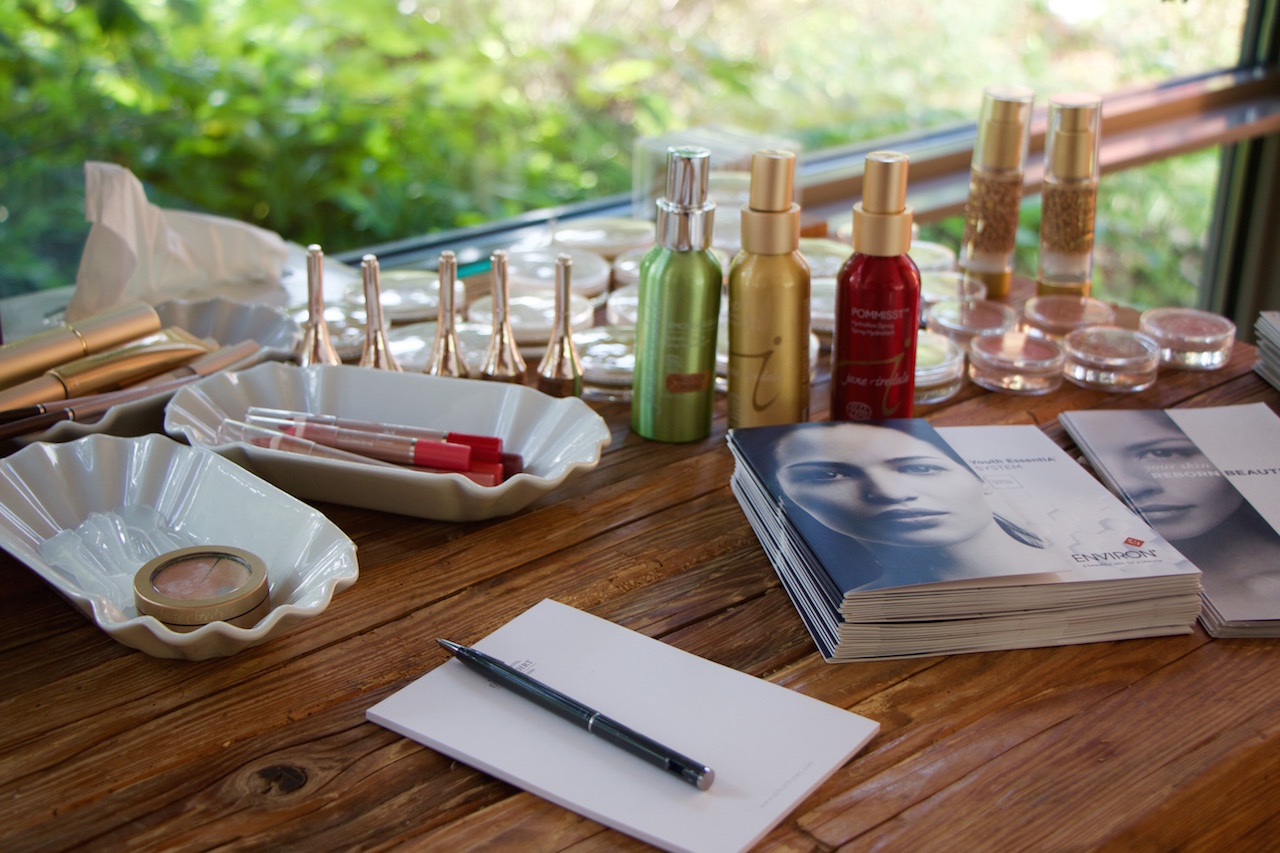 IIn this workshop part, she not only revealed her best beauty tricks and products for a clear, radiant skin, but also addressed the topic of skin health and the ideal beauty routine for a natural look. A special highlight for each participant was the individual, light Natural Beauty Make-up, by Elke Blidon, which was tailored to the skin tone.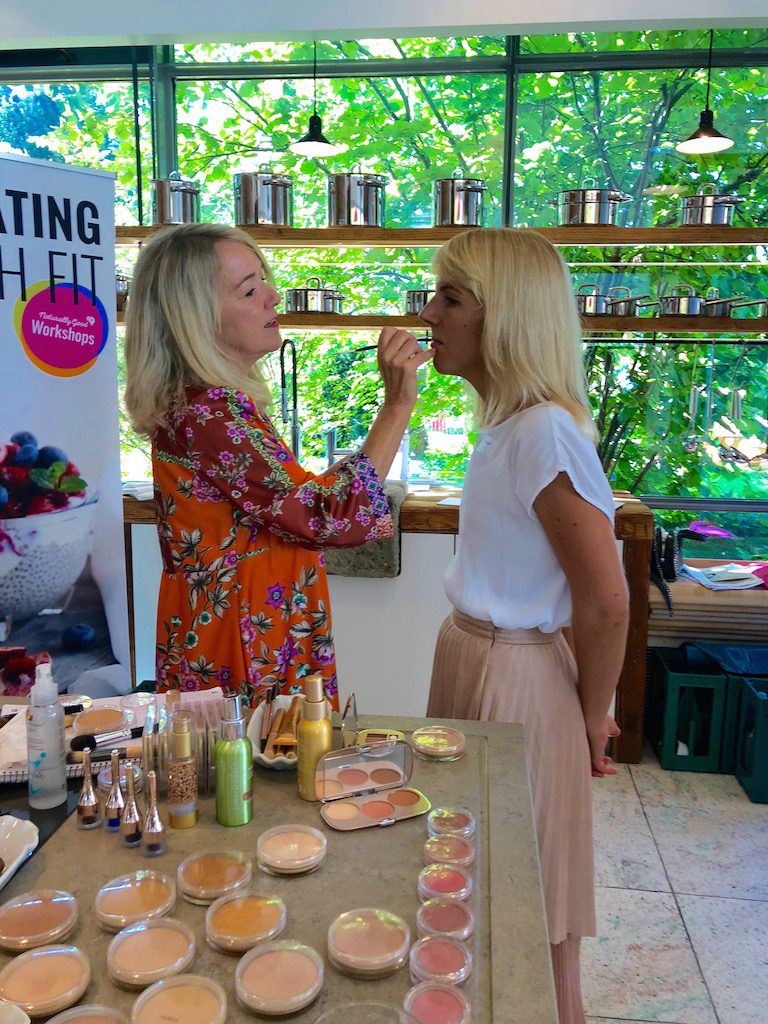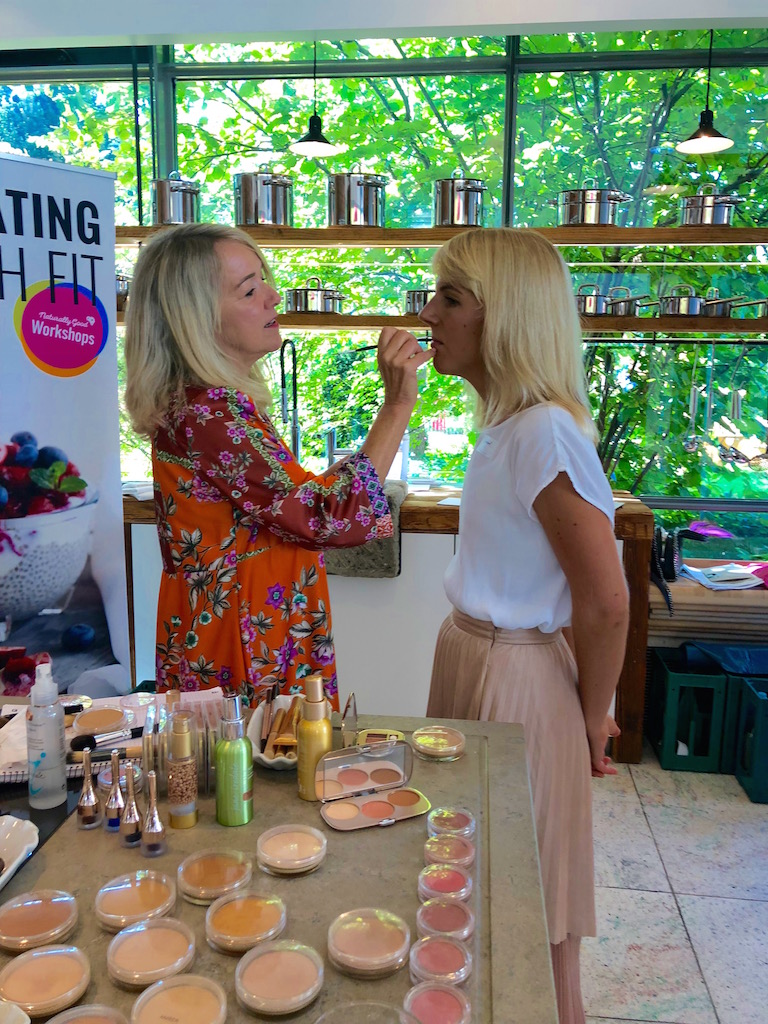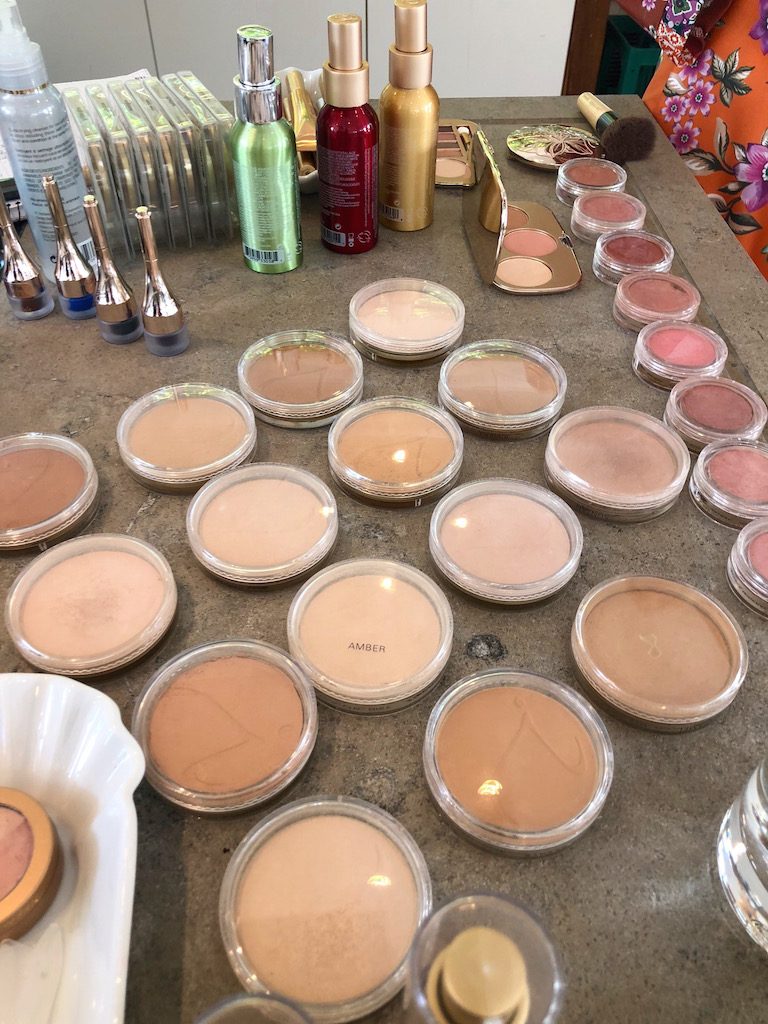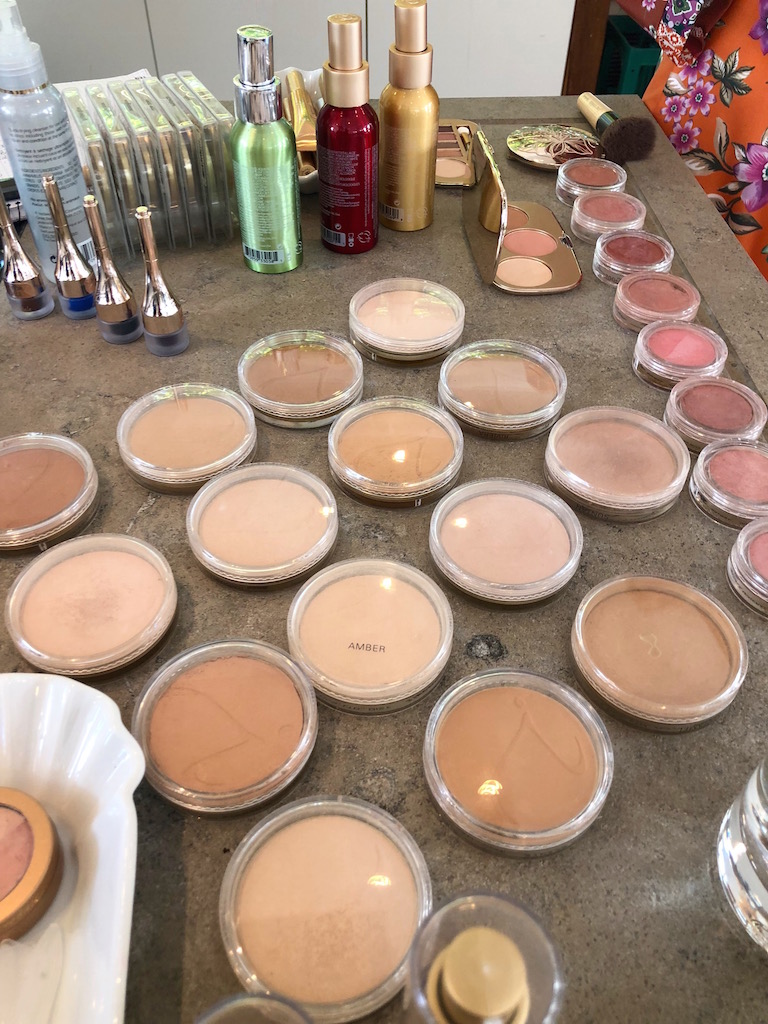 Afterwards all participants had enough time for personal exchange and individual questions. The first Naturally Good Beauty & Skin Food Day ended at about 4 pm surrounded by lovely late summer temperatures. Of course all participants were invited to end the afternoon comfortably on the hotel terrace.
I would like to take this opportunity to thank everyone who has been part of this event. It was an incredibly great exchange with inspiring participants.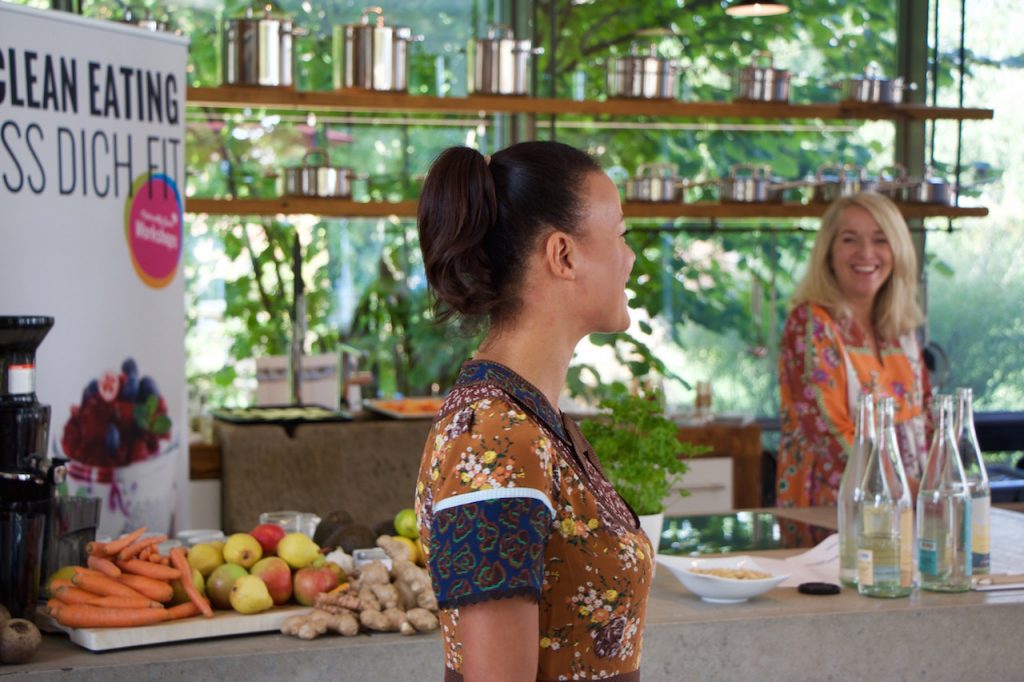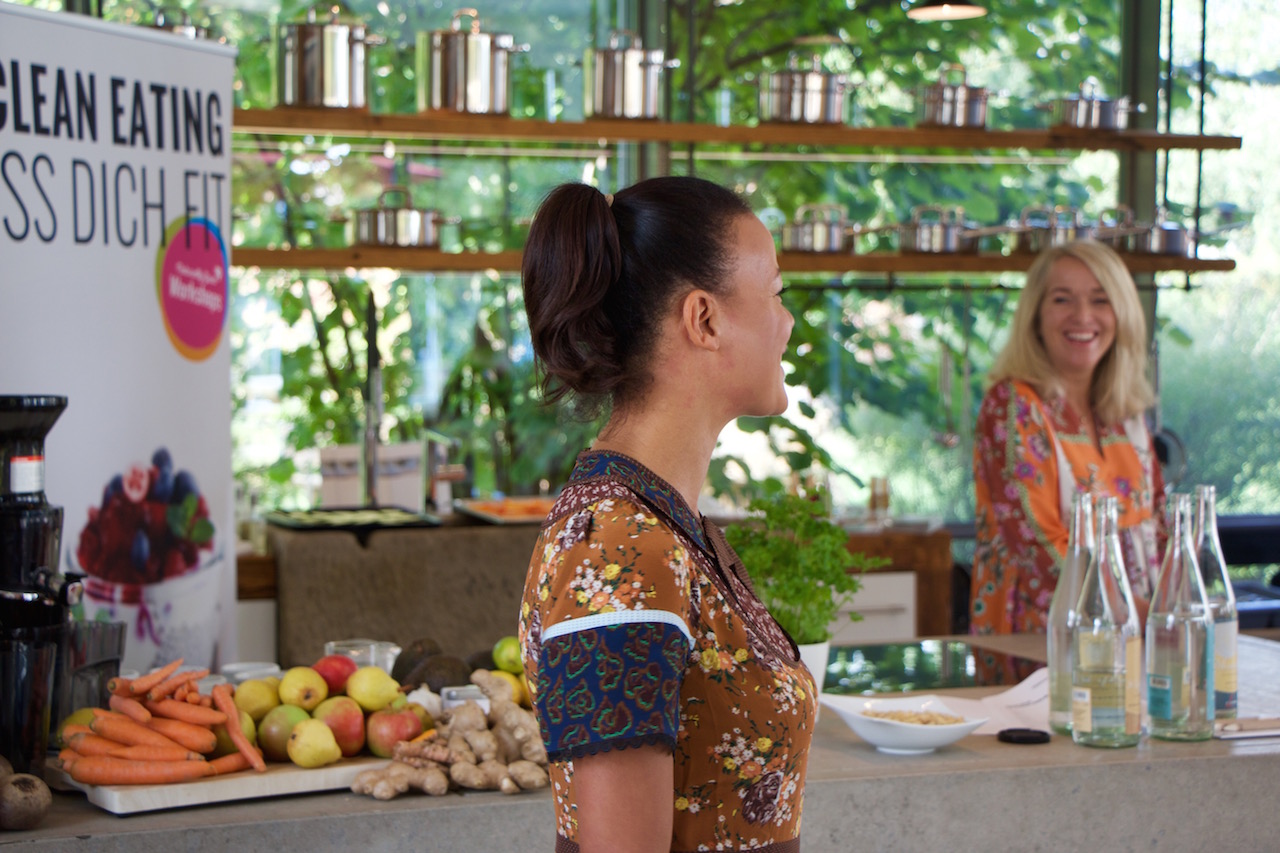 And of course a special thanks goes to my numerous cooperation partners who carry the idea of Naturally Good and support my projects to 100%. Thanks a lot and see you at the next event. :)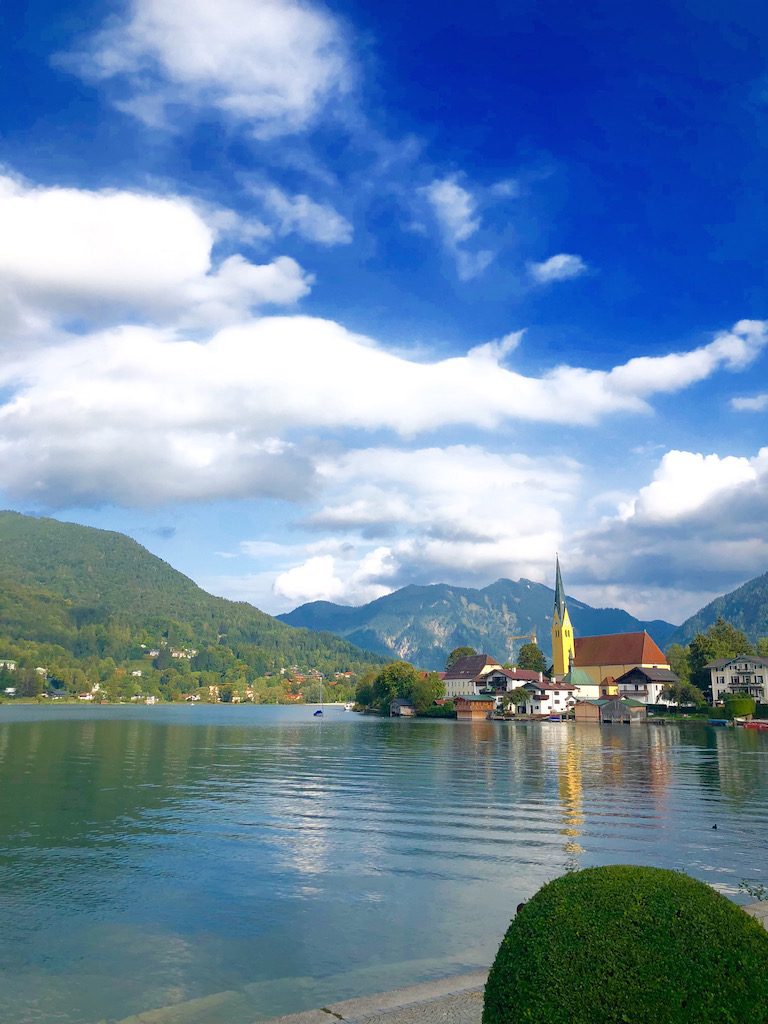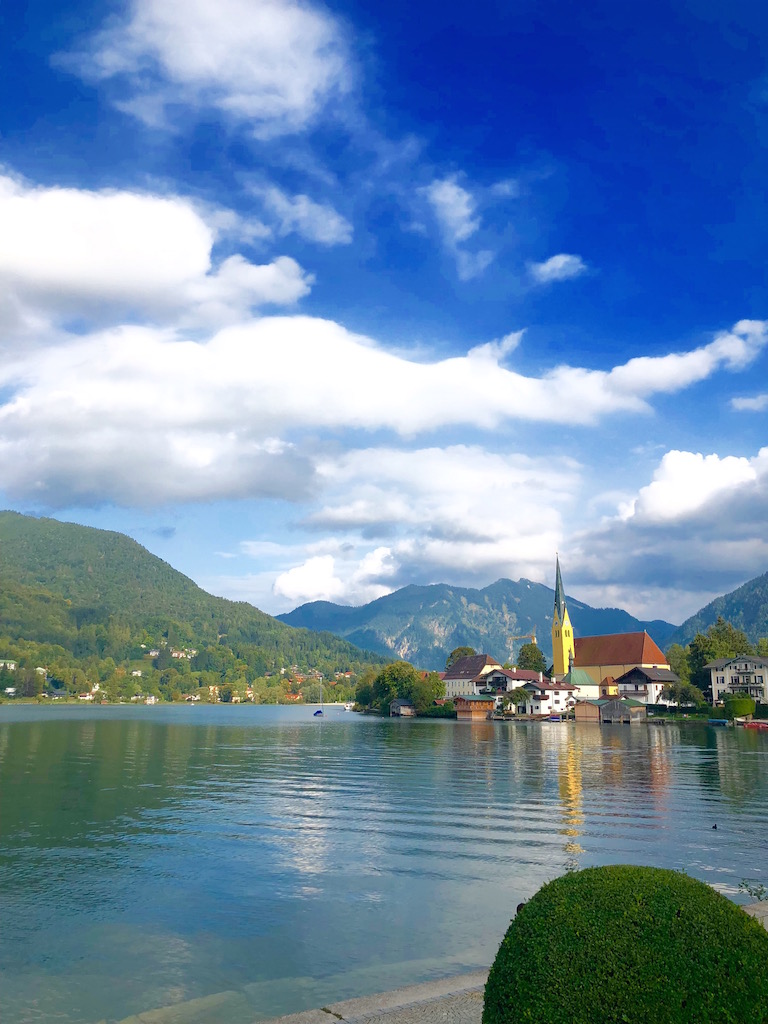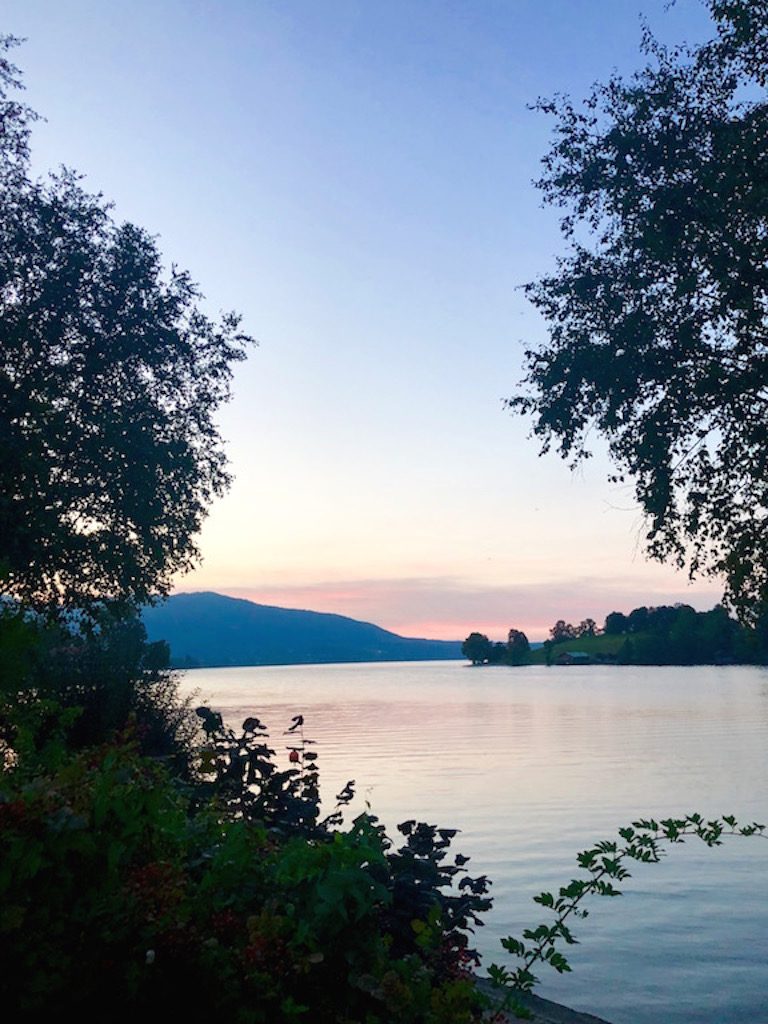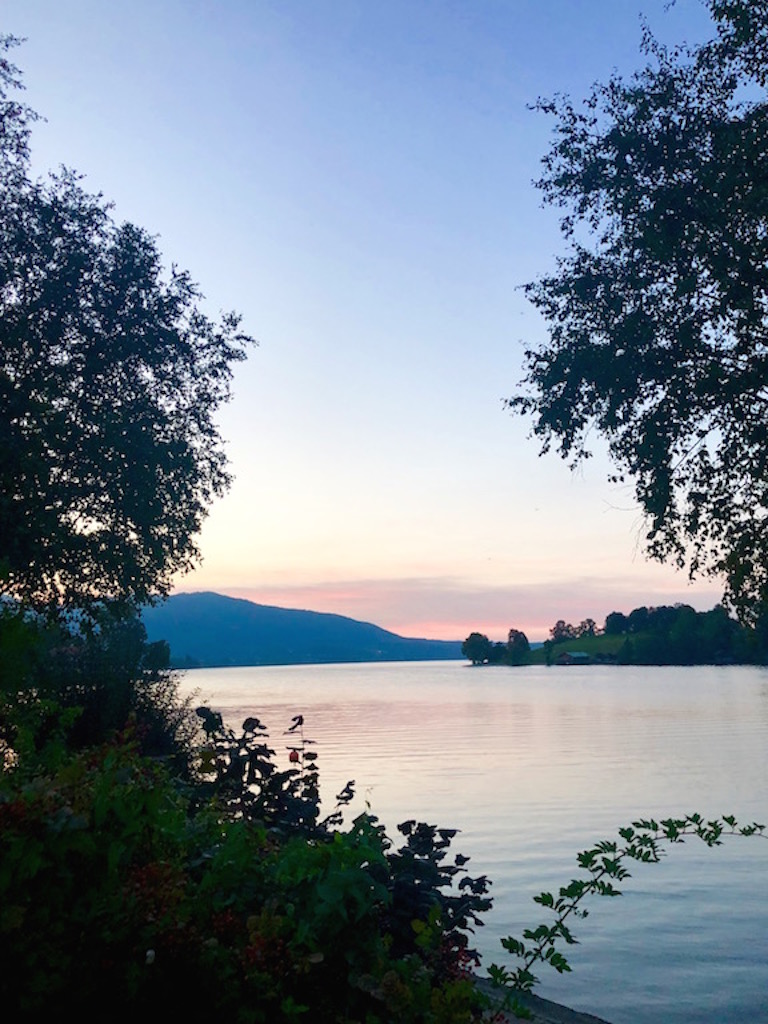 Beauty-Package contest
As a special thank you, you can win a unique Beauty & Skin Food-Bag with products worth 100,- EUR.
It contains great products of: YLUMI, Jane Iredale, Pukka Herbs, Eat Smarter!, Regulat Beauty, Dr. Goerg.
What do you have to do?
Leave me a Like and a comment on the blog, on Facebook or on Instagram and tell me with whom you would like to spend a little beauty break. The competition runs until Monday, November 06, 2018. Legal recourse is excluded. Good luck.