Finally it is back again… The plum season. At this time of the year nothing works for me without our popular, local stone fruit fruit – at least from a culinary point of view. Plums can be processed in the kitchen super simply and incredibly versatile and sweeten every recipe in a very special way. Whether as a crumble, in a porridge, in addition to overnight Oats, or processed into plum cakes… Plums taste good and fit to everything. The plum season for me is anew a beautiful highlight and a wonderful prelude to autumn every year.
And those who love plums will of course not be able to avoid plum puree. You don't have to either. A healthy plum puree is super quick and easy to prepare. In the best case it consists a 100 % of fruit. Just as the recipe I am going to present to you today. You will be surprised how delicious it tastes. Although the puree consists of only three ingredients and does not contain sugar or any additional natural sweeteners, it still tastes incredibly fruity and sweet. And how does it work? During the processing I decided on very well-ripened fruits. Plums naturally tend to have a high fructose content, which is why I have not added any extra sweetness to this recipe. Nevertheless, you won't miss anything in terms of taste. I promise. In the end, the pure fruit taste remains to a 100 %.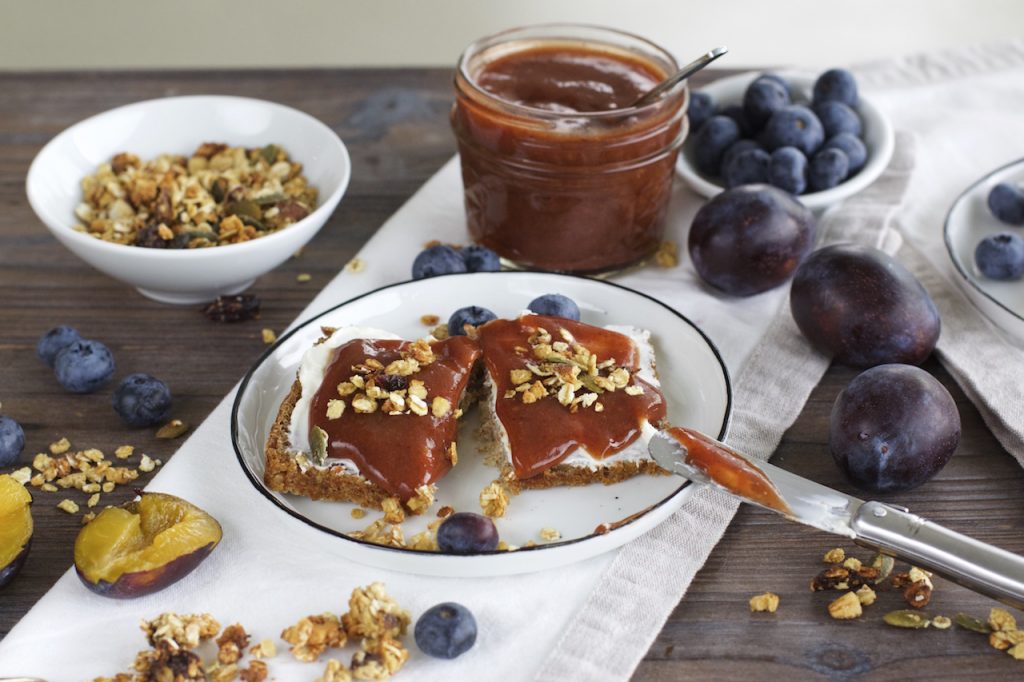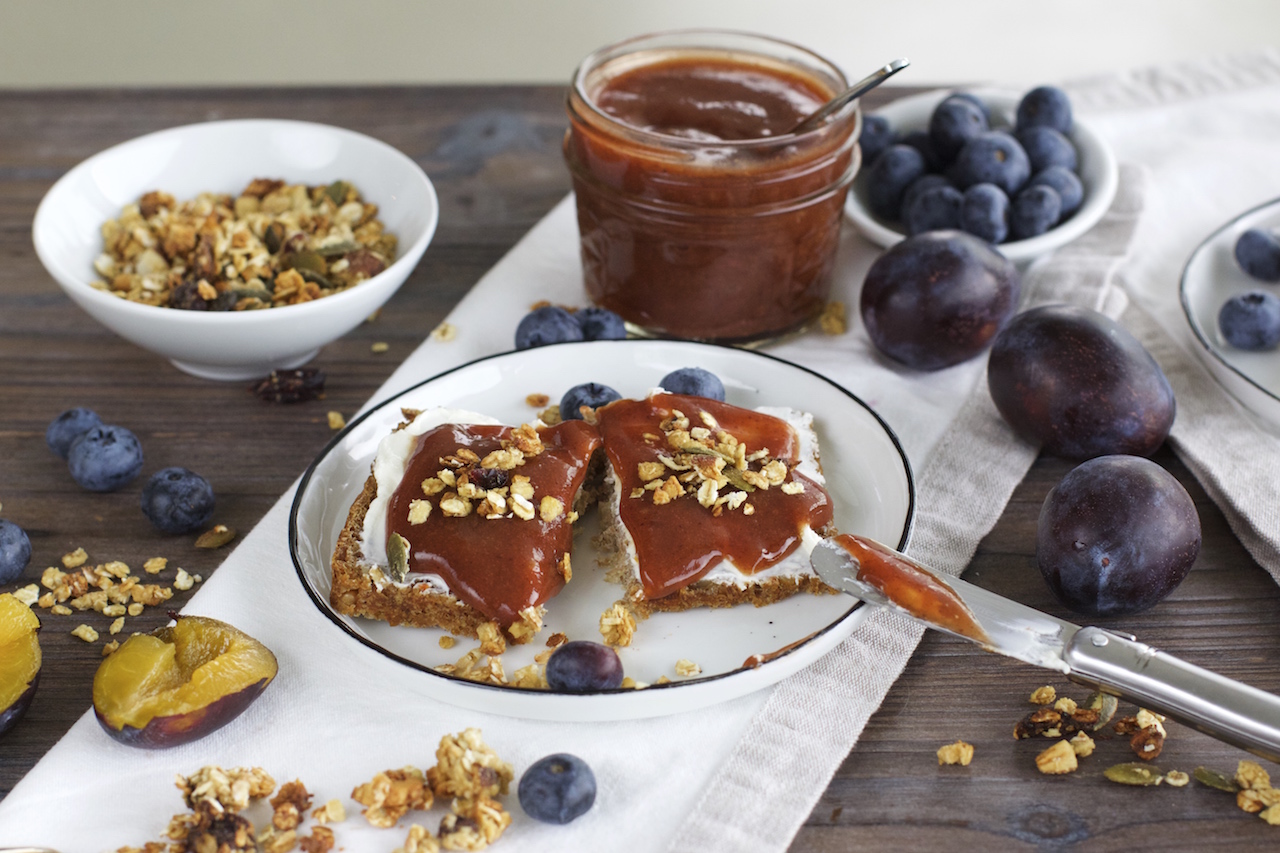 Plums are healthy
Plums taste good. But they are also incredibly good for our health because of all the ingredients they contain. Did you know that plums contain many vitamins such as vitamin C, vitamin E and provitamin A as well as numerous minerals such as iron, potassium, copper and zinc? This not only makes them a wonderful snack for in between, but also strengthens our immune system in a completely natural way. Although plums are naturally very sweet and have a high fructose content, they are also largely made of water. The pectins and cellulose they contain also have a diuretic and digestive effect, which in turn makes them a real figure-flatterer.
I enjoy eating plums very much in the morning after sports. Due to their fructose content, they provide fast energy, which is perfect for regeneration after exercise.
Attention: Due to the high fructose content, the consumption of plums is not recommended for a fructose intolerance. If you are affected by this, then you should better avoid them.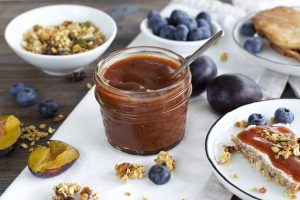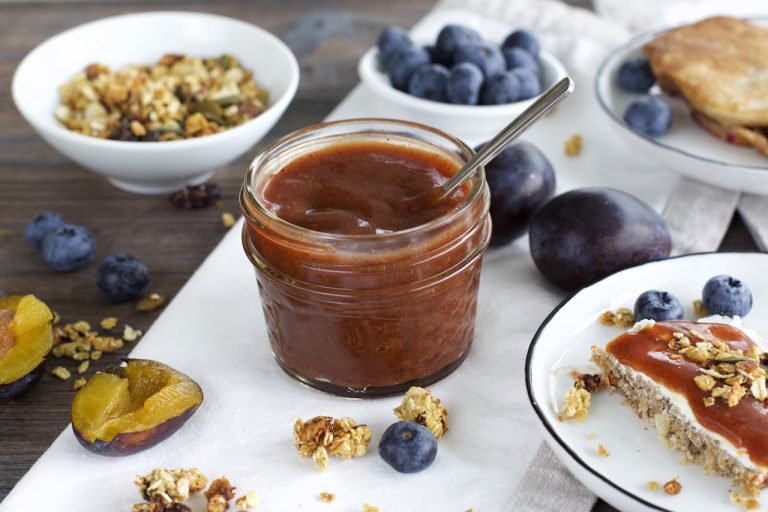 Rezept drucken
Healthy Plum puree 3 ingredients - no sugar
Zutaten
500

g

ripe plums

1

cinnamon stick

1

tbsp

chia seeds
Anleitung
Wash the plums, stone them, cut them into small pieces and put them in a pot together with the cinnamon stick and some water.

Cook plums over medium heat for about 10 minutes until they are soft. Allow to cool briefly and stir in the chia seeds. Then puree finely with a blender or hand blender.

The mush is kept in the refrigerator for about 5-6 days.