During my last visit to Mallorca I finally managed to make a trip to the beautiful Tramuntana mountains to Villa Vegana. The Villa Vegana is a vegan guesthouse in Mallorca, which since 2014 is lovingly managed by Jens and Miriam. Despite its proximity to Palma city, it is far away from the hustle and bustle of the island.
I had heard a lot about Villa Vegana before. Positive things across-the-board rave. Finally I was able to convince myself during my last trip to Mallorca. And my expectations were surpassed in every respect. Villa Vegana is an individual guesthouse with great personal charm, which takes its guests away from the hustle and bustle of everyday life and invites them on a vegan culinary world tour.
The small but fine hotel with the family atmosphere has been managed by the owners Miriam and Jens for almost two years and is located close to the little village "Les Porles" – in the middle of the beautiful Tramuntana mountains, which are part of the UNESCO World Heritage since 2011.
Villa Vegana can be easily reached from Palma. It is located about 15 km northwest of Palma in the direction of Valdemossa. The airport Palma can be reached in approx. 15 minutes by car.
The house itself is magnificently situated next to the mountain and offers a gigantic view over the island towards Palma.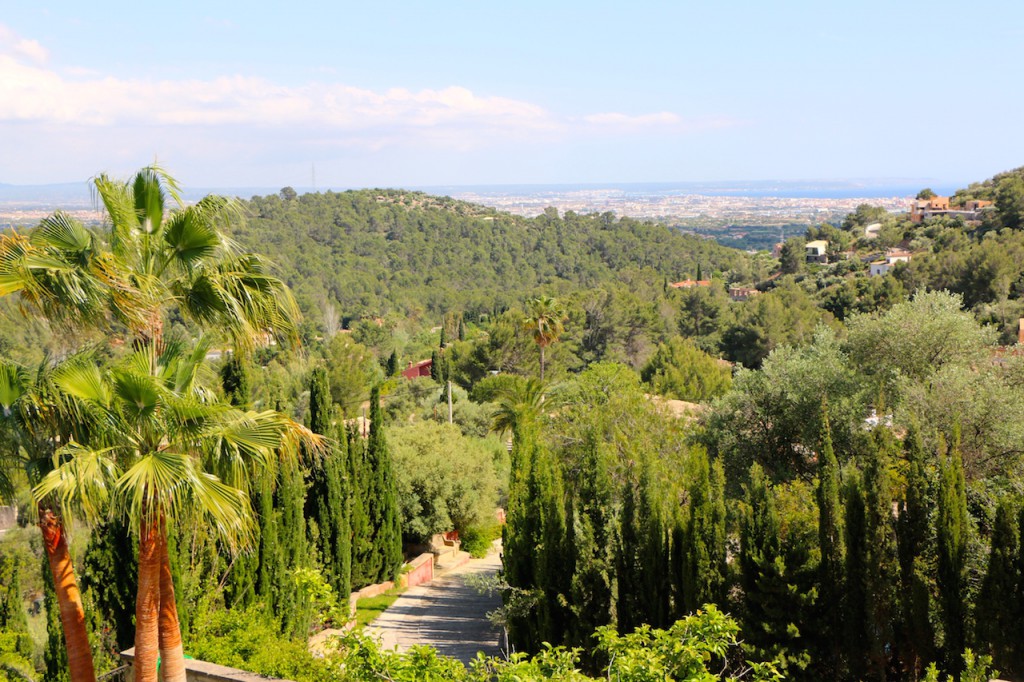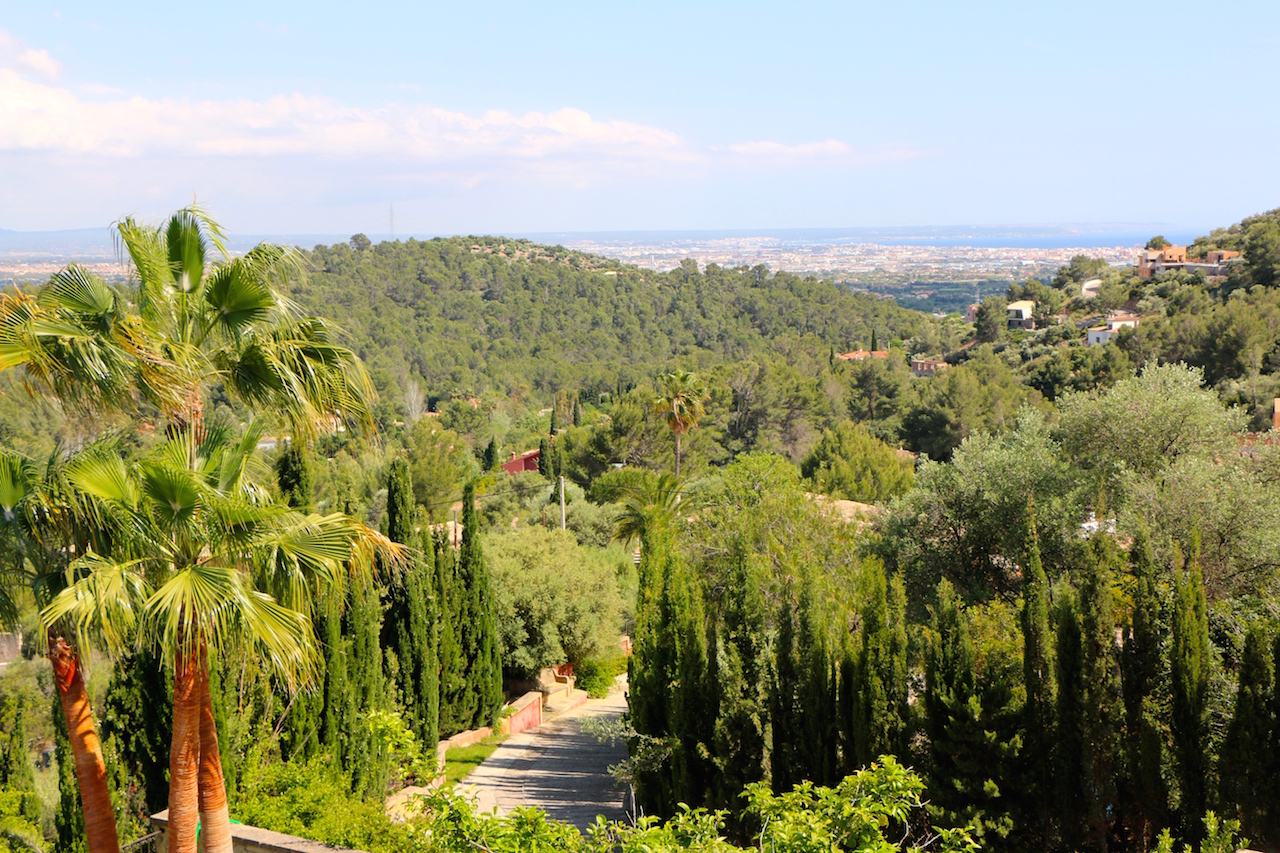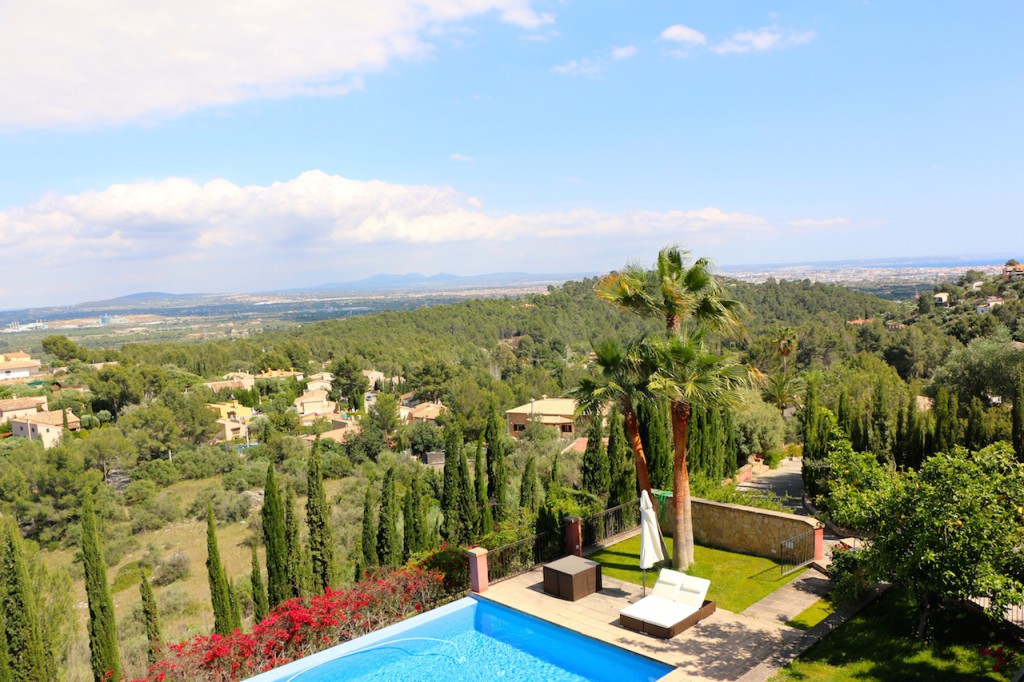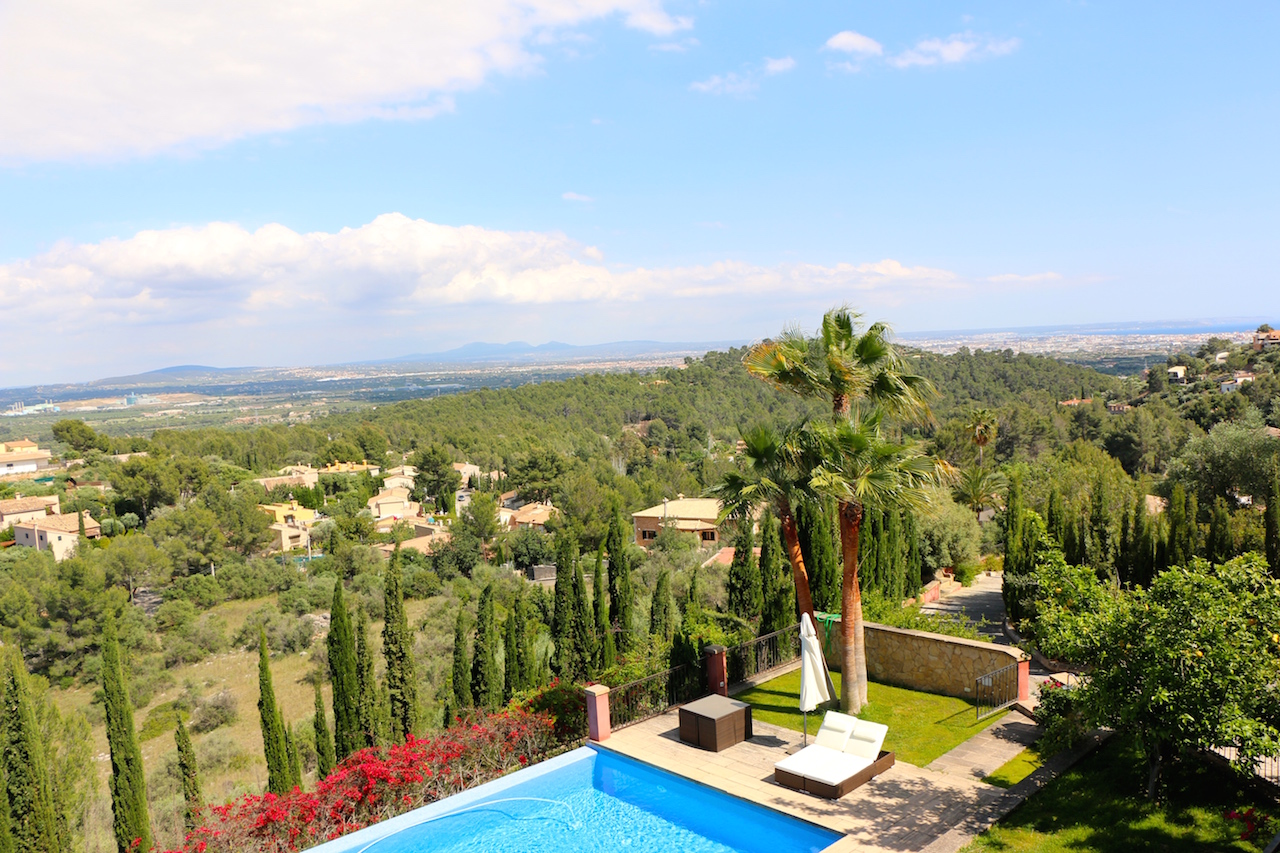 When entering the entrance it is also what impresses me first. This endless expanse and the open view over the island invites you to dream. At the same time there is a magnificent silence and lightness. Everything is very inviting and bright. The entrance area is kept open and invites you to linger.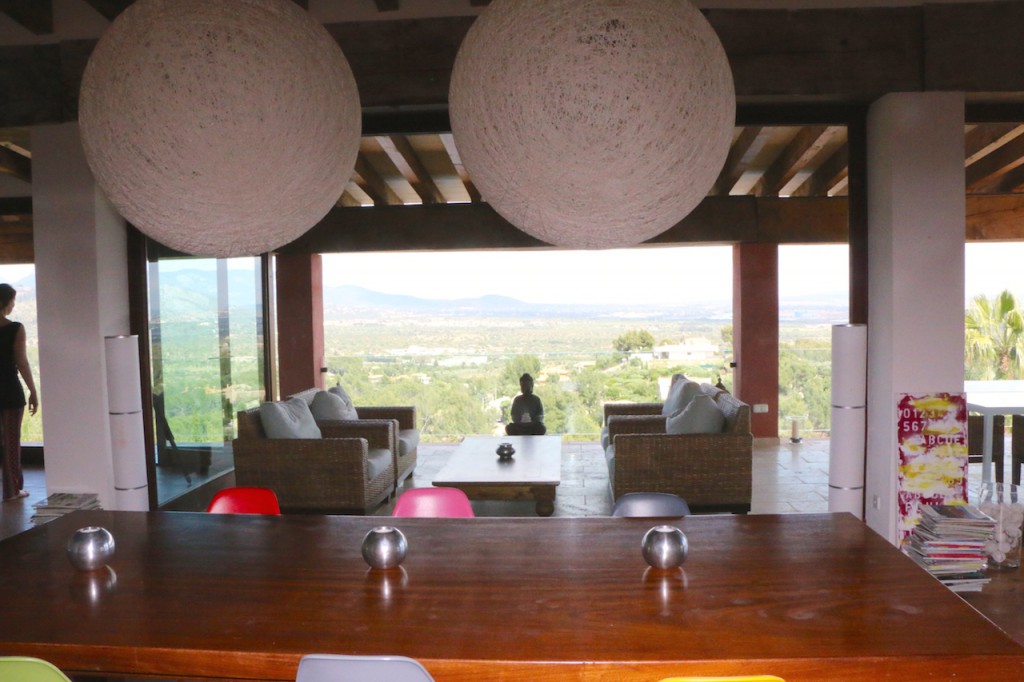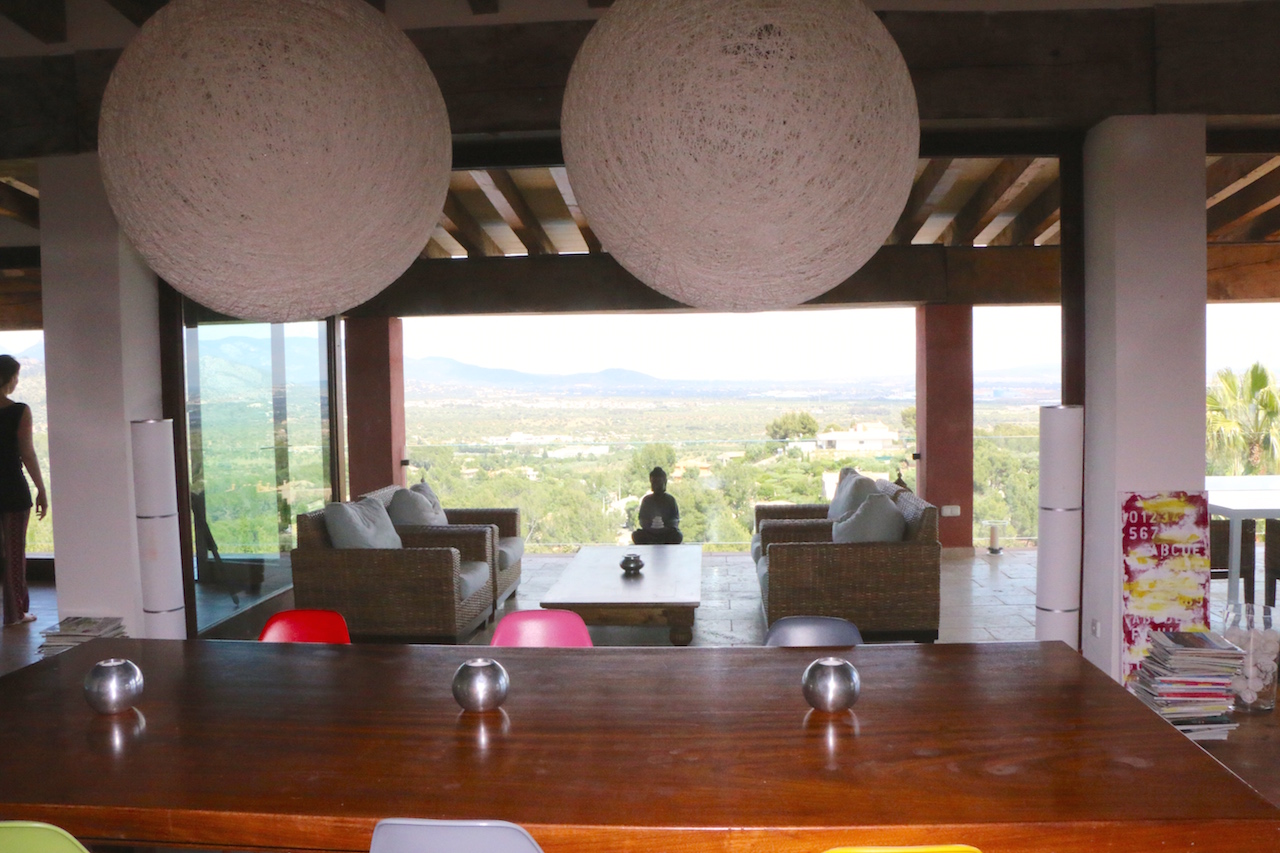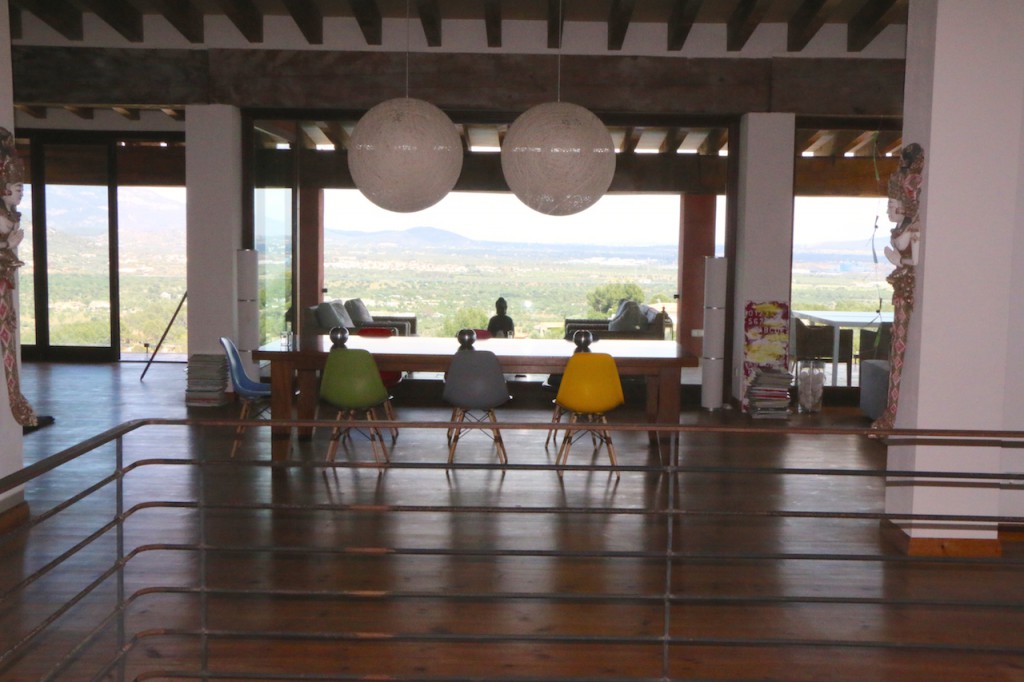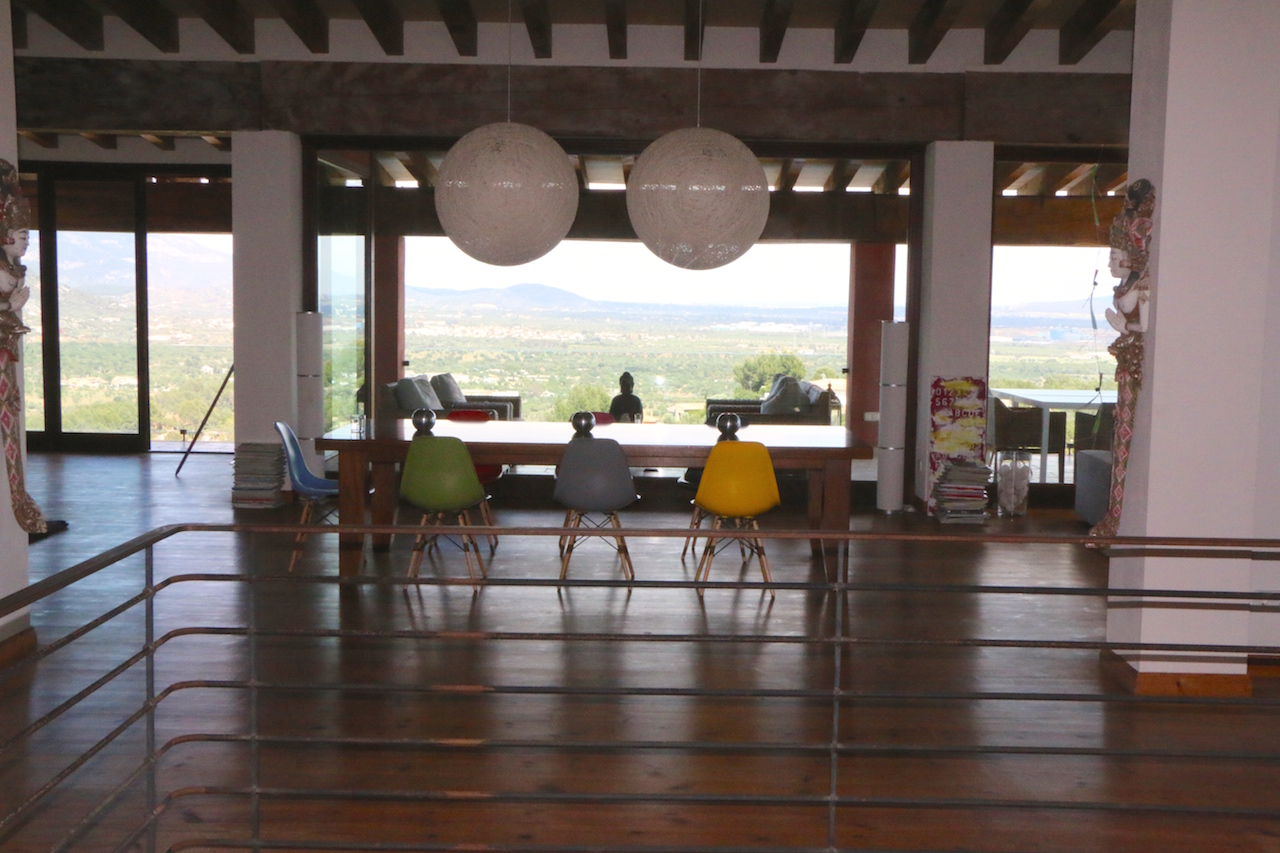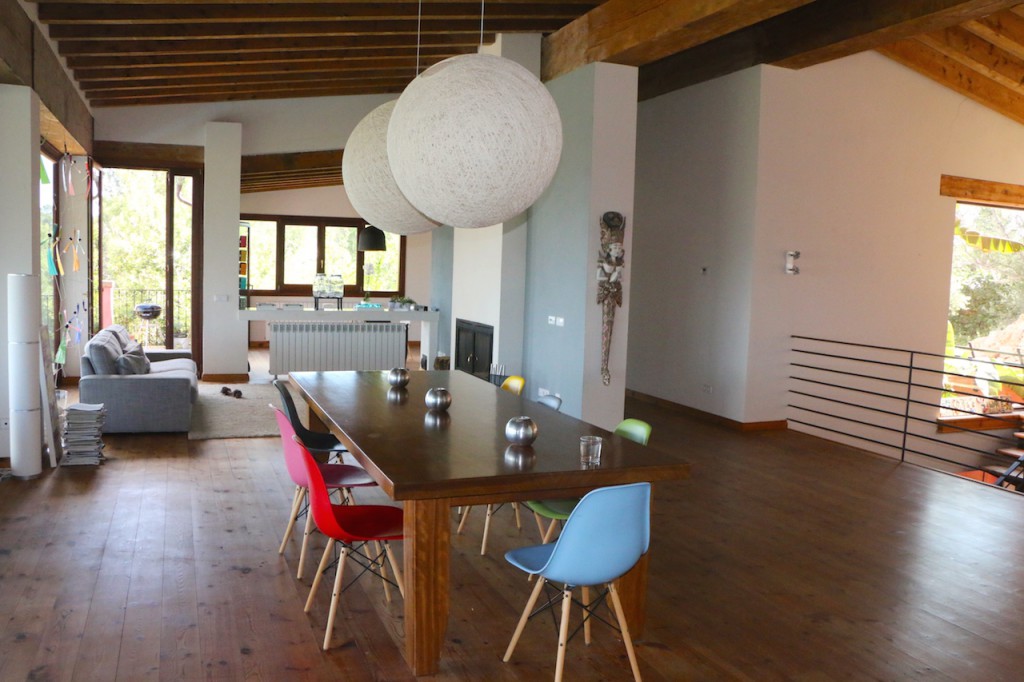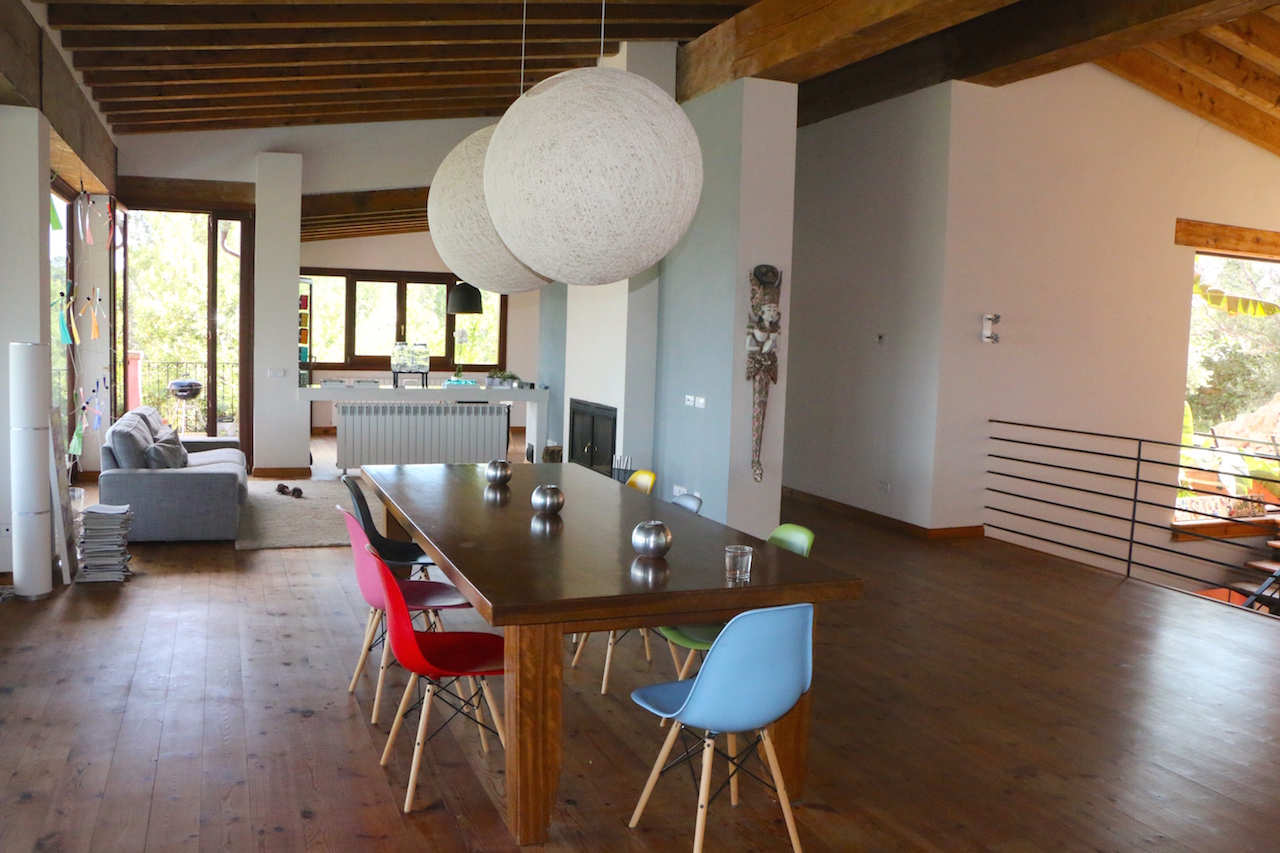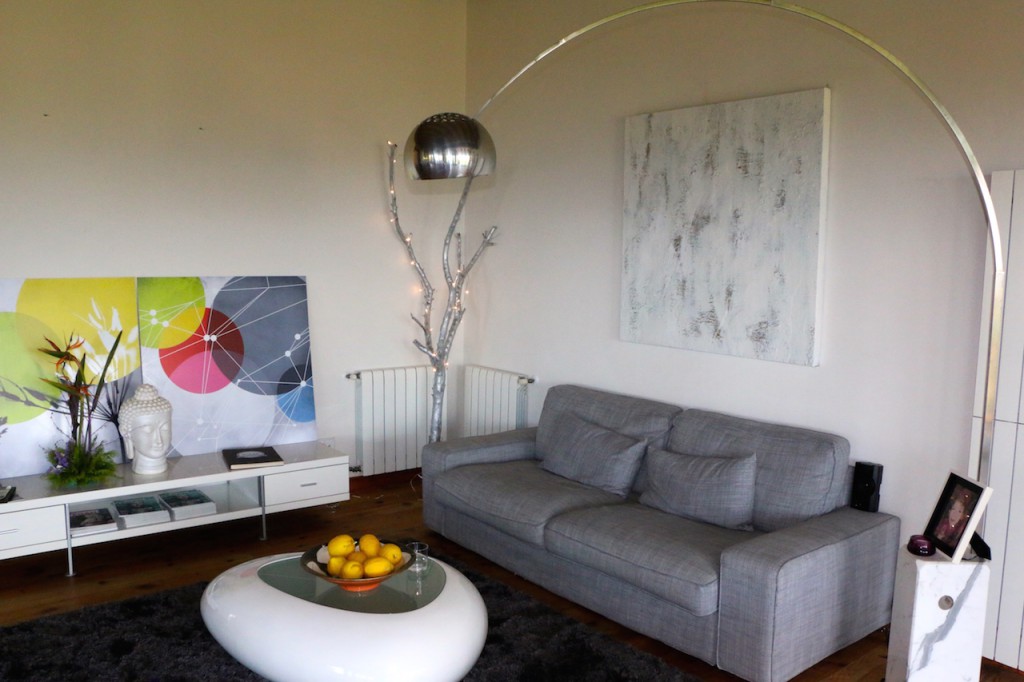 Although I am not a guest of the house during my visit and arrive at a somewhat inopportune time (Miriam and Jens are in the middle of handing in their new cookbook "Vegan from all over the world"), I am greeted with an open cordiality and invited to a cosy afternoon chat. We talked briefly about the new book and how this wonderful mix of recipes has been created, which includes recipes from different continents, all of which were interpreted vegan by Miriam and Jens with a lot of creativity and devotion.
Villa Vegana serves its guests culinary vegan cuisine from all over the world. Inspired by their travels to different countries, Miriam and Jens offer overnight guests, besides an extensive breakfast, daily changing vegan menus from all over the world. Oriental, Latin American, traditional or Mediterranean cuisine – there is something for every taste. When I look at the new cookbook and the recipes, I immediately feel like having more…
With pleasant temperatures and a light breeze I enjoy the silence and the breathtaking view the Villa Vegana has to offer for a while and afterwards Miriam shows me the other rooms.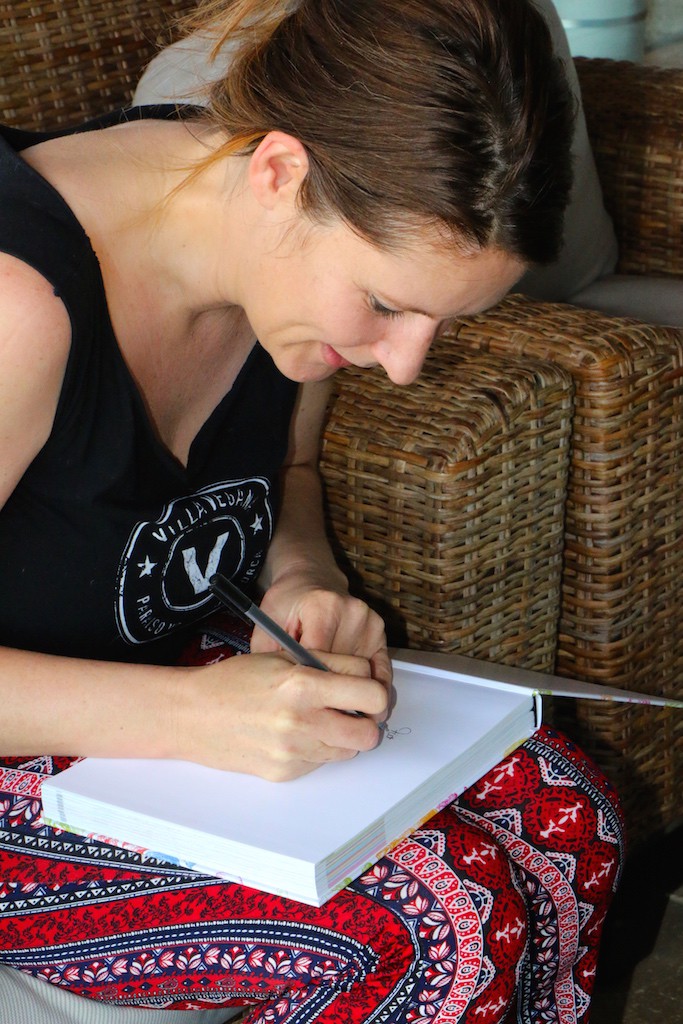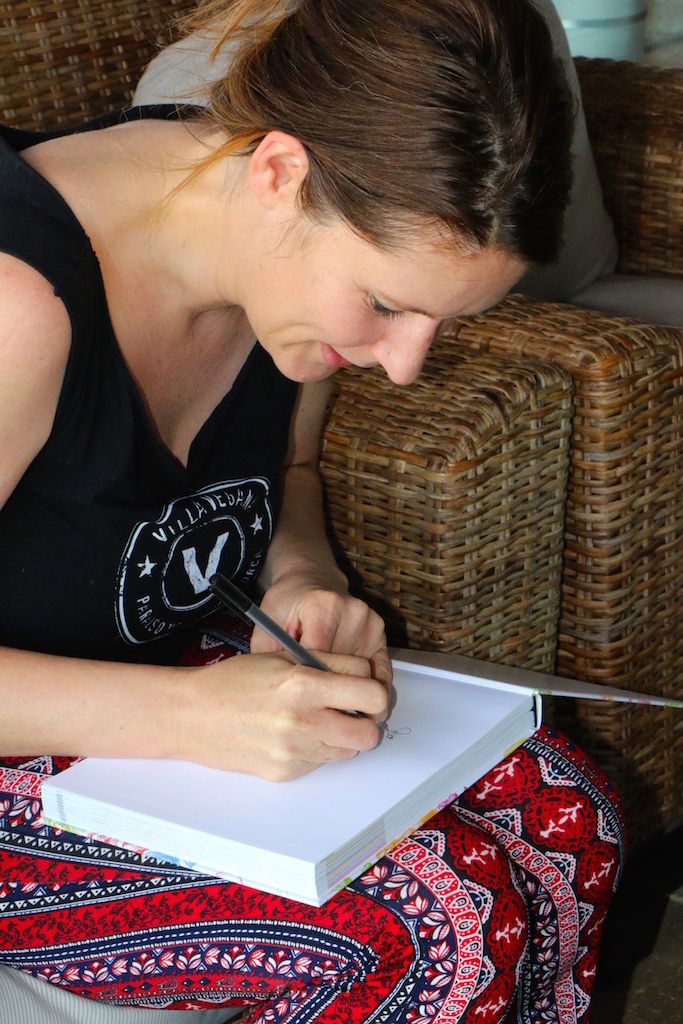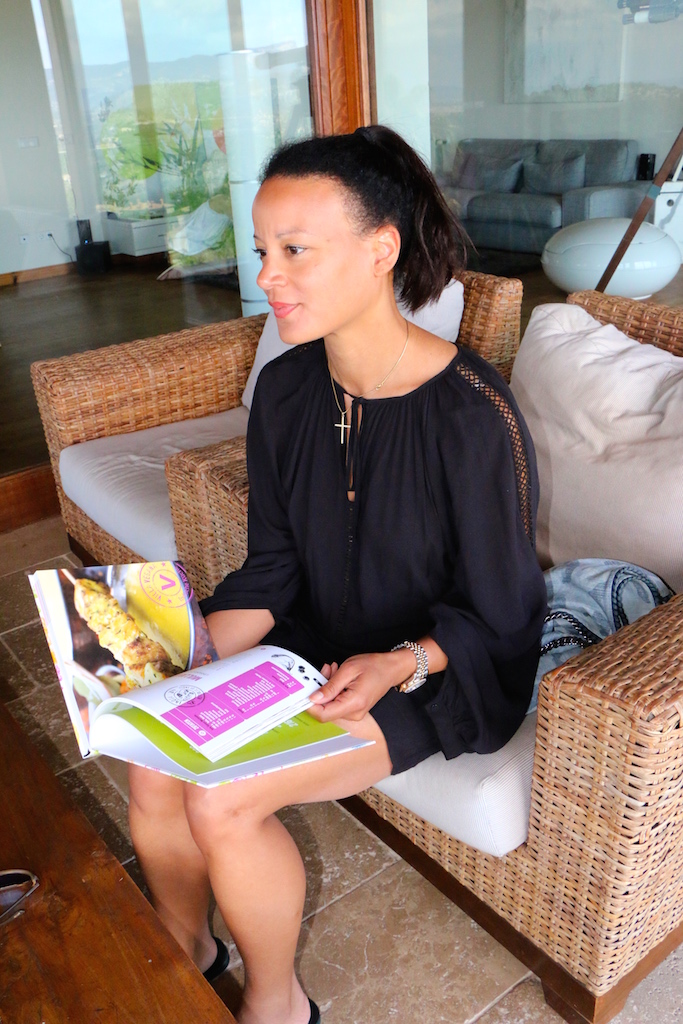 Villa Vegana has 4 double rooms, each of them furnished in a special and loving way. All rooms are very spacious and have a beautiful terrace with gigantic views over the island. The rooms are bright and inviting, individual but not overcrowded. I feel like at home during my tour through the four rooms, which are completely differently equipped. At this moment I regret not being able to stay as a guest…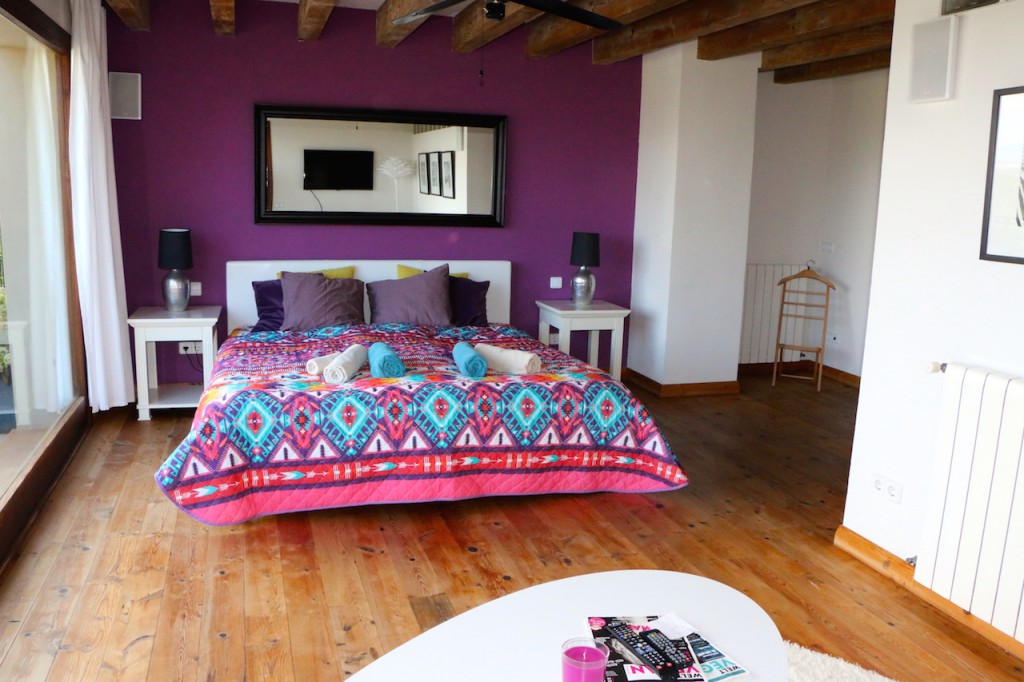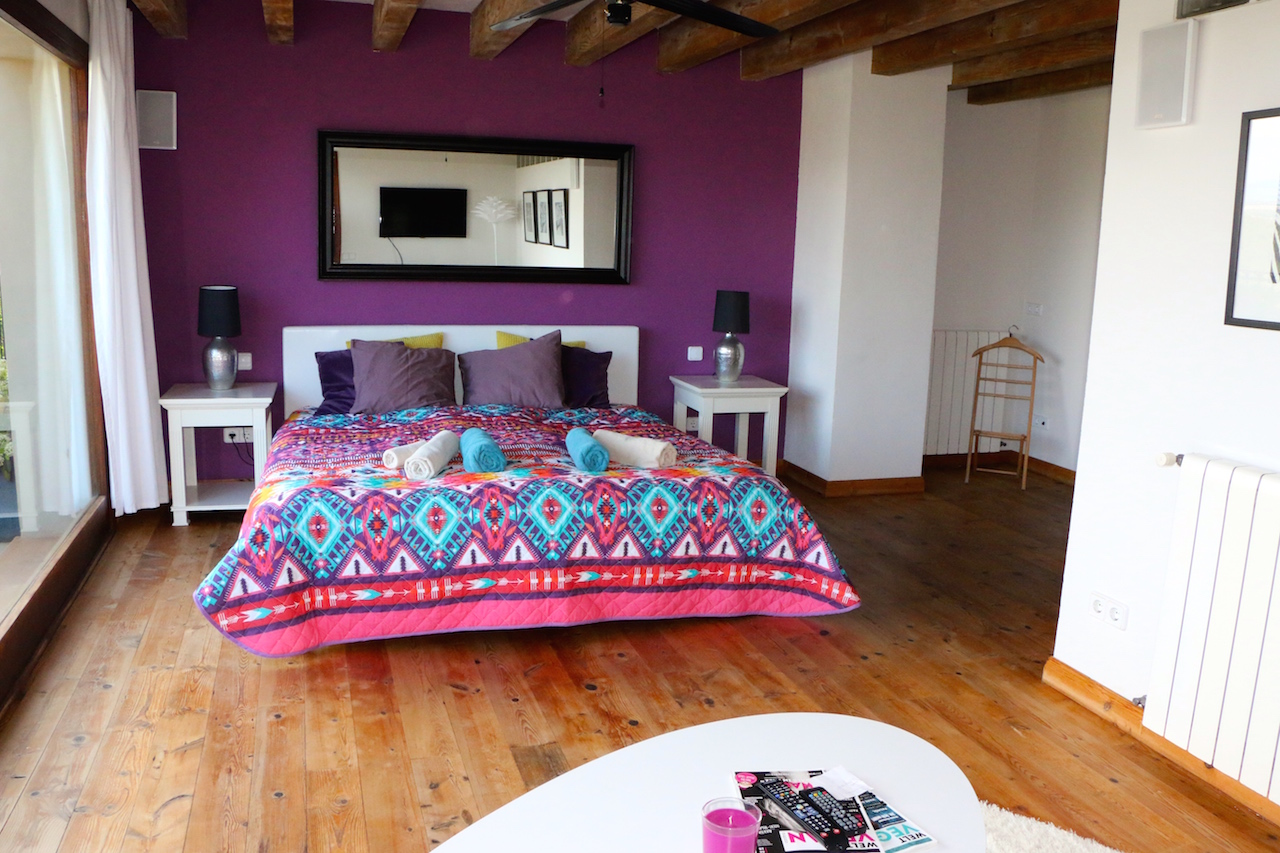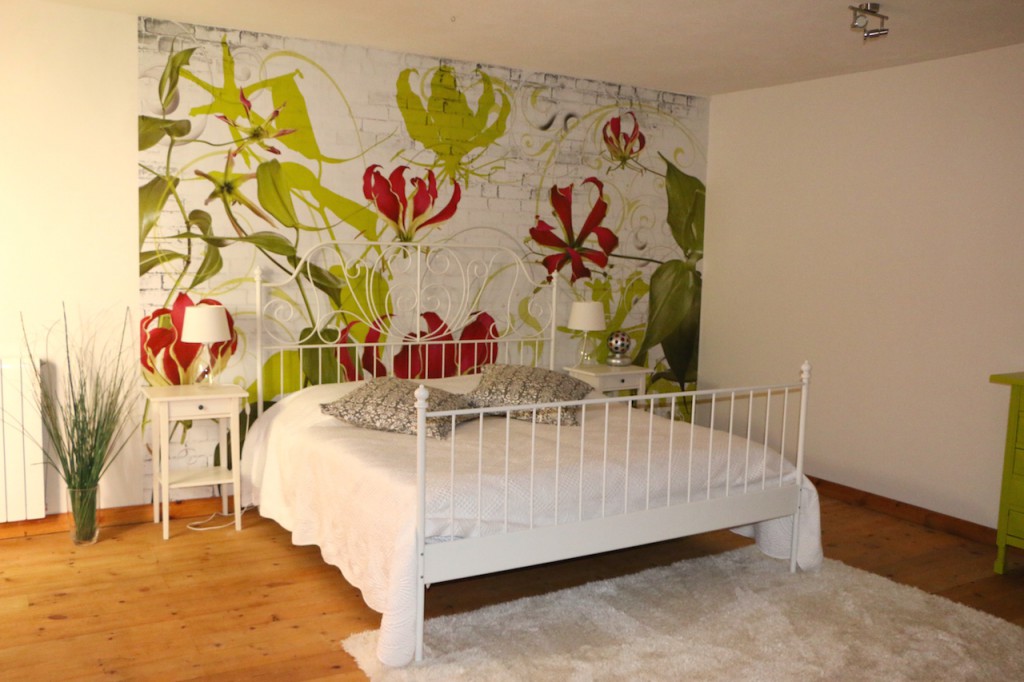 Meanwhile Miriam tells me how she and Jens immediately fell in love with this dream property and gradually renovated it, full of devotion and with a lot of love, according to their ideas. And this personal touch and attention to detail is immediately apparent when you enter Villa Vegana.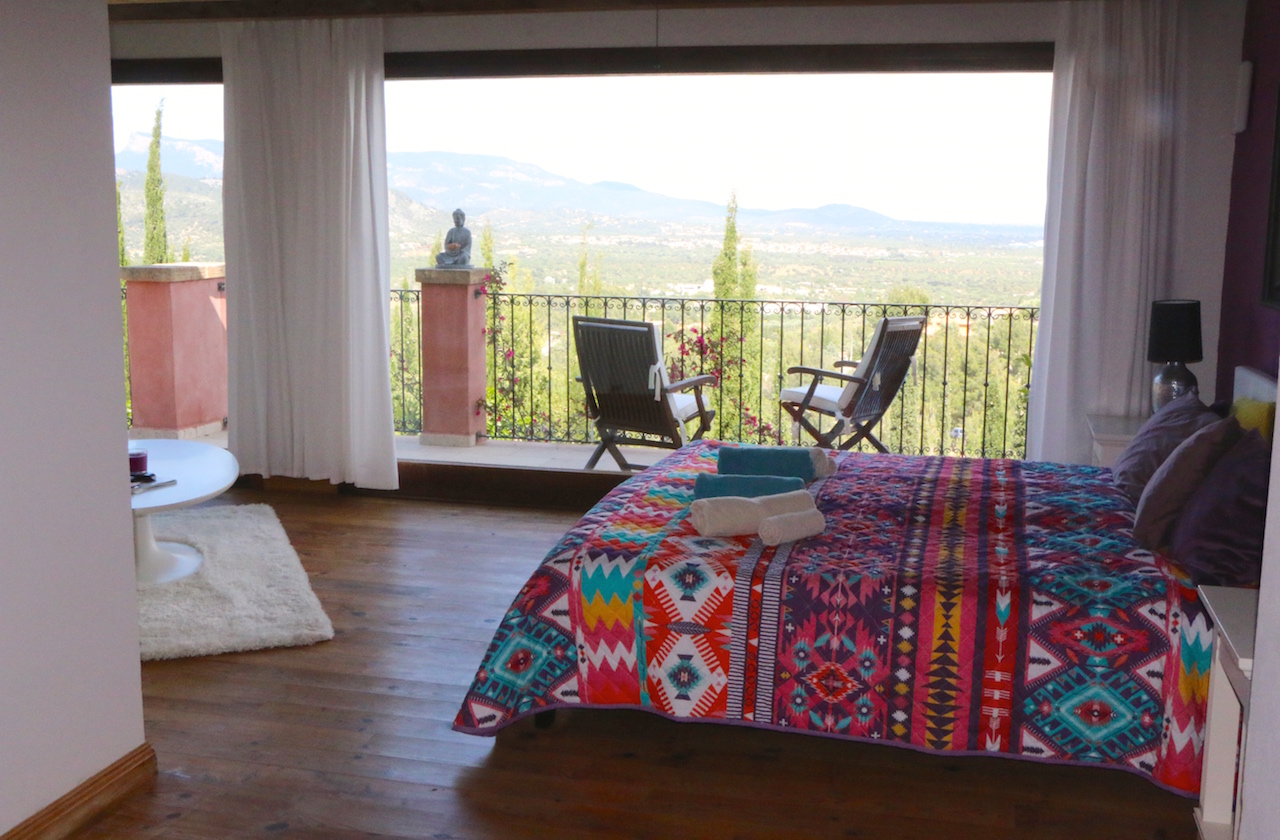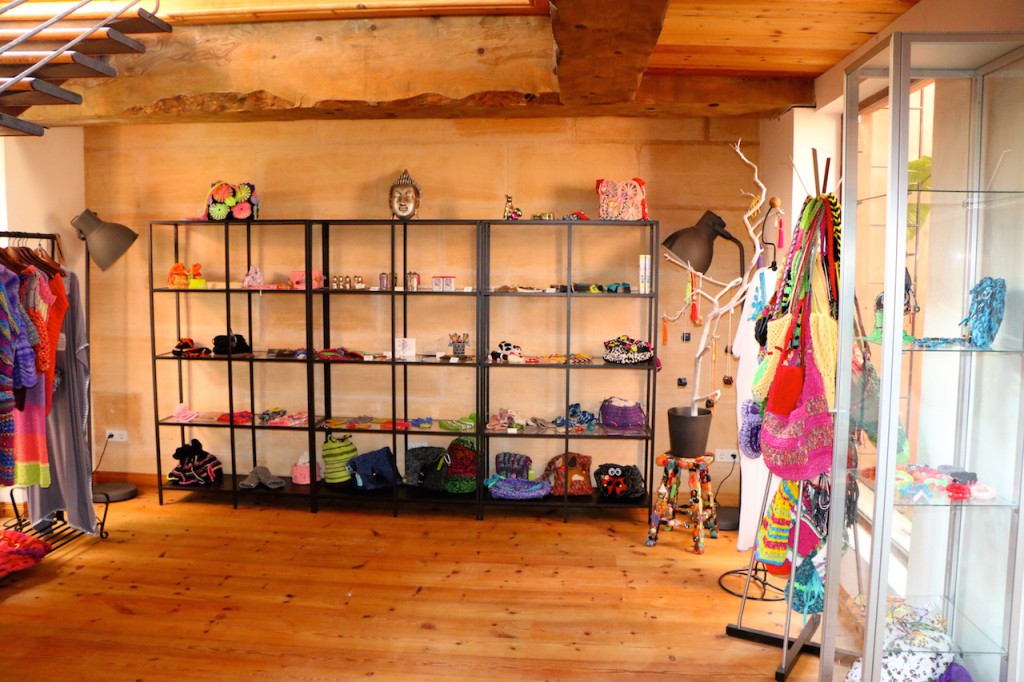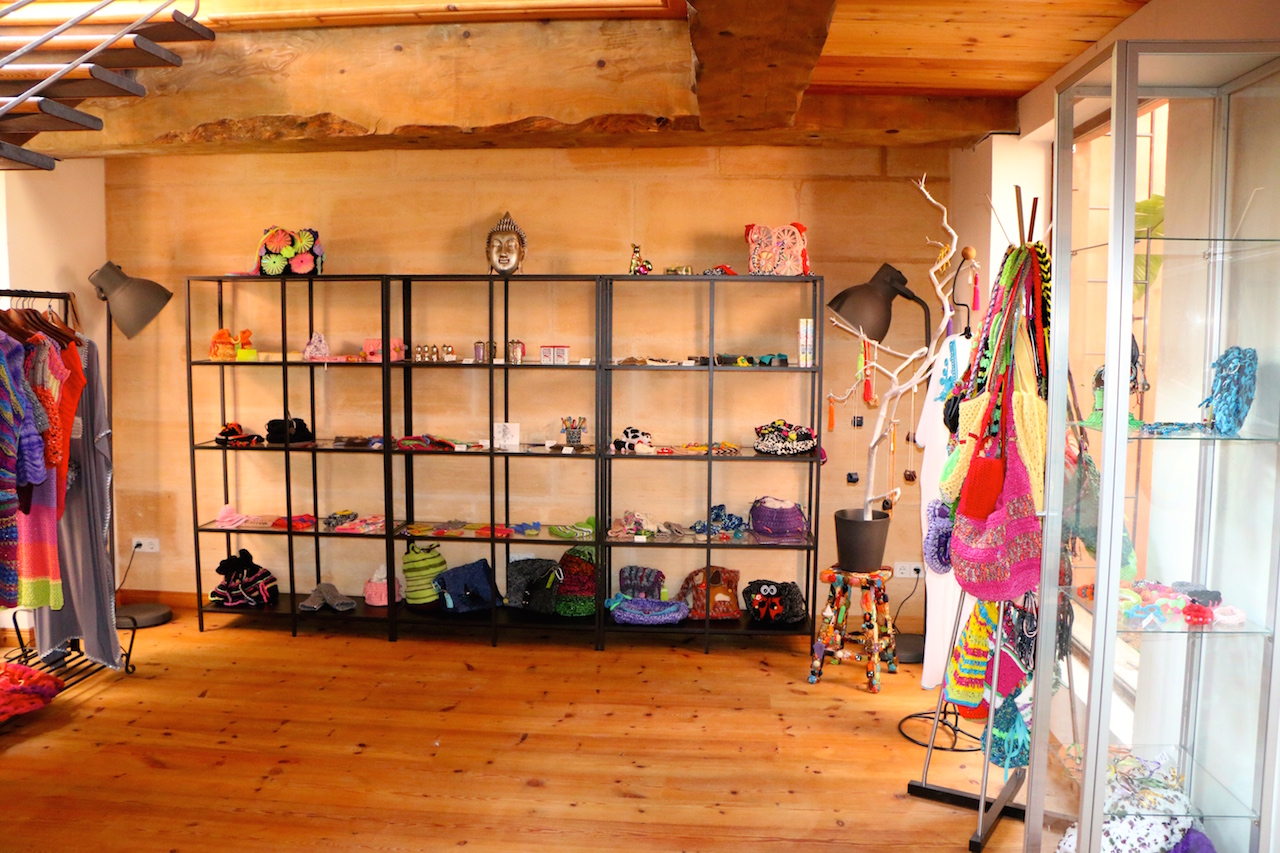 I definitely fell in love with Villa Vegana too. It offers individual charm far away from the usual hustle and bustle of Mallorca. A place where you can relax and at the same time go on a vegan culinary journey. When I say goodbye, I intend to come back and plan a few days in the Villa Vegana for my next trip to Mallorca in order to enjoy Miriam's and Jens' culinary arts. I am already looking forward to it.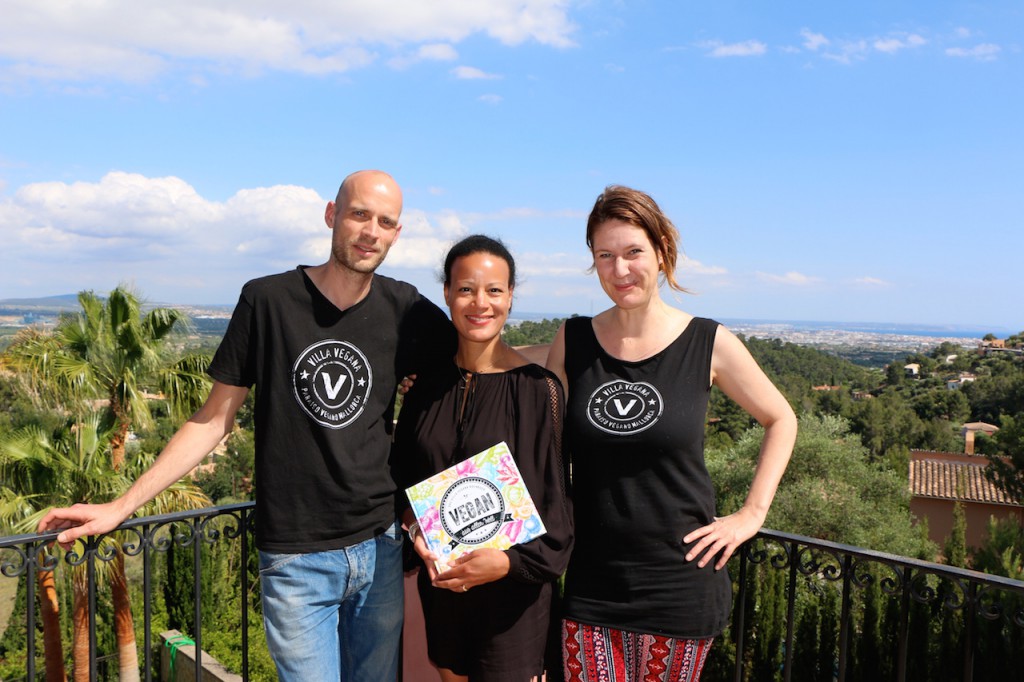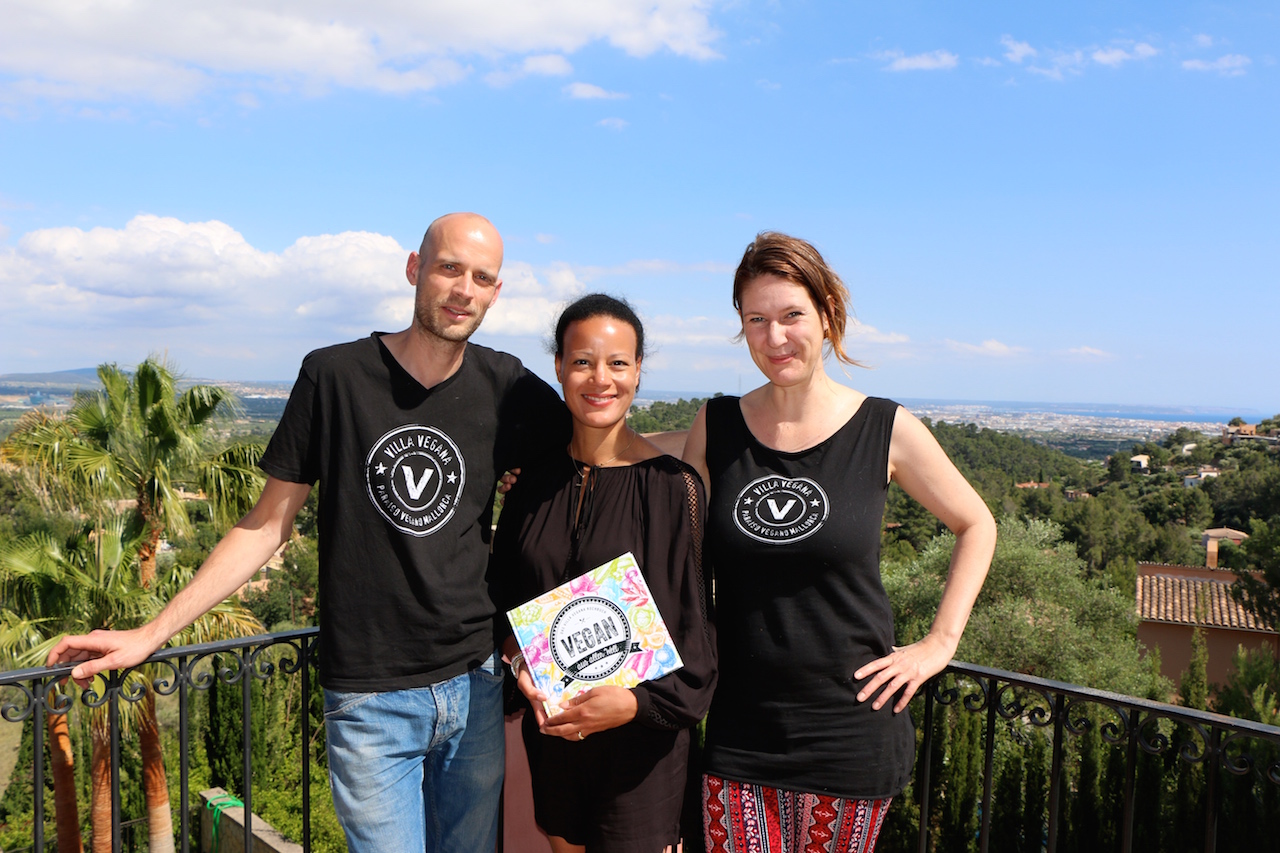 You can get Jens and Miriam's fantastic cookbook here.
If you would like to spend the night there, you can contact Jens and Miriam directly at VillaVegana.com.