Dessert or breakfast? Both work here. Baked cinnamon pears, warm out of the oven with a spoonful of yoghurt and crunchy hazelnut are so delicious and taste great at any time of day. I don't think anyone can resist this recipe. Especially if you're looking for a light, wow-effect dessert after a sumptuous menu, you'll love this simple recipe. The baked cinnamon pears are not only quick and easy to prepare, but delicious, very digestible and super healthy. The perfect dessert for all those who are already full after the main course, but still feel a slight desire for something sweet.
Autumn time is pear time…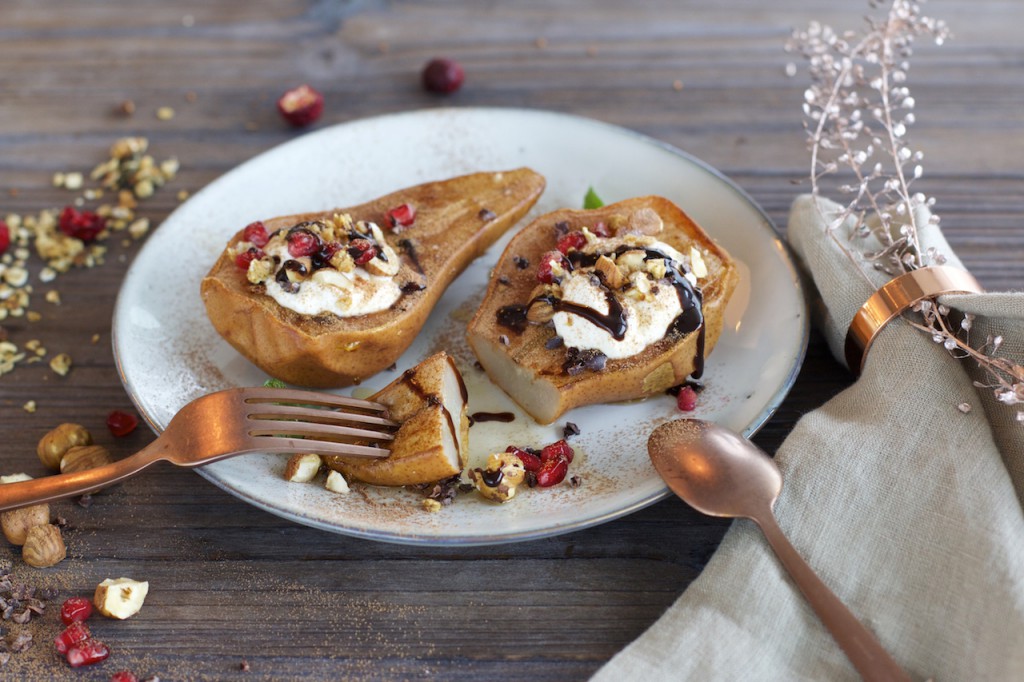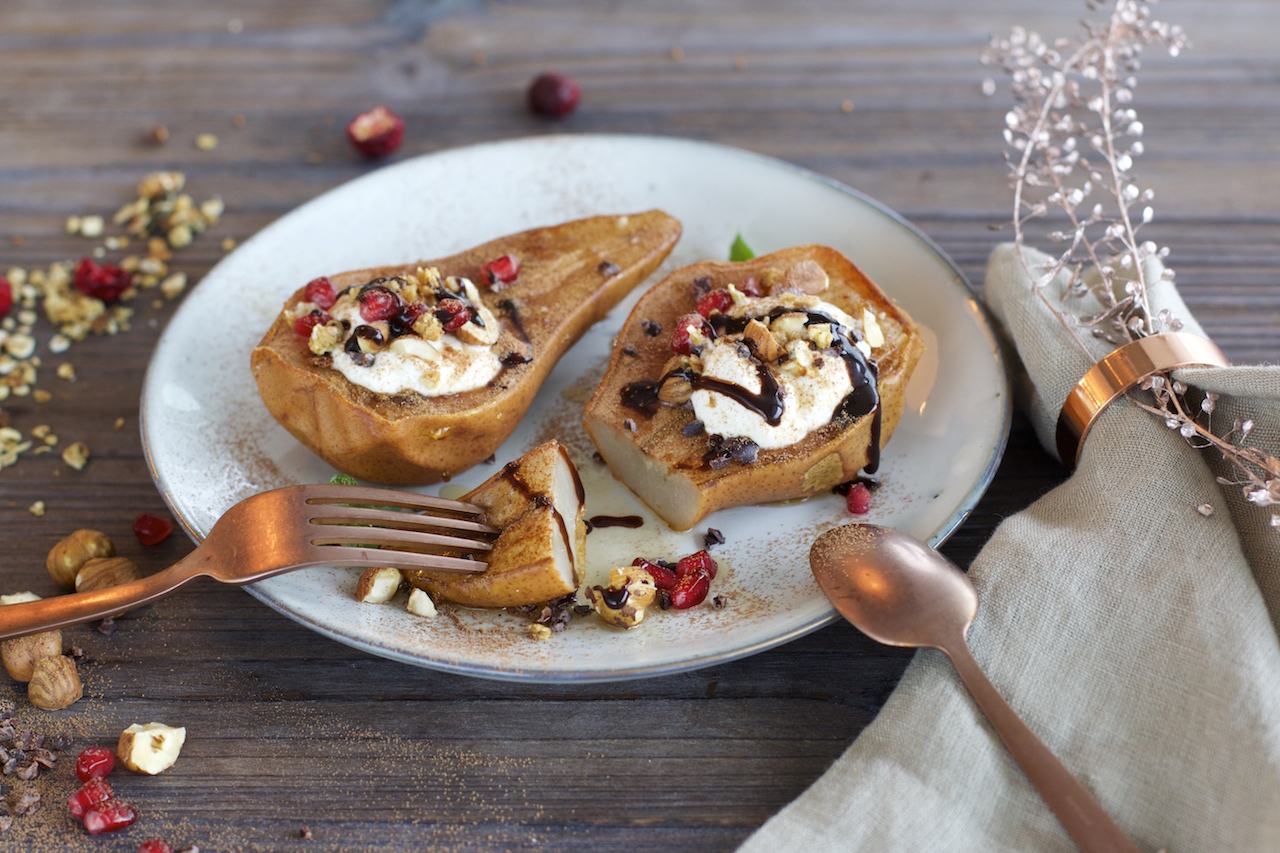 Pears are healthy!
Pears are extremely kind to the stomach and provide plenty of vitamins and minerals. In addition to vitamin C and vitamin B, the fruits contain iron, copper, iodine, magnesium, phosphate and zinc. Due to the high potassium content, pears have a dehydrating effect and at the same time saturate particularly well due to the high fibre content. Baked cinnamon pears are therefore not only perfect as a light dessert option, but also ideal for breakfast and as a healthy meal in between. Since pears have less acid than apples, they have a naturally sweeter taste. This is a plus point, because you can easily avoid any additional sweet alternative. The recipe is therefore sugar-free. The sweetness is only regulated by the pure fruit sweetness. And the cinnamon? Cinnamon provides the special taste, for sure. But this is not the only reason why I have provided the pears with a strong pinch of cinnamon. Cinnamon gives food a natural sweetness and at the same time stimulates the metabolism. So if you want to save on sugar and get your metabolism up to speed, you're welcome to try cinnamon.
I therefore consider baked cinnamon pears to be perfect as a dessert after a sumptuous menu. If you like, enjoy them with a spoonful of natural yoghurt, a few hazelnuts or a scoop of vanilla ice cream. So simple and so good.
Since the preparation is very simple and hardly worth mentioning, I haven't published a detailed recipe manual. For the preparation the pears are halved, sprinkled with cinnamon and baked in the oven at 180 degrees for about 20 minutes.
Enjoy your meal.